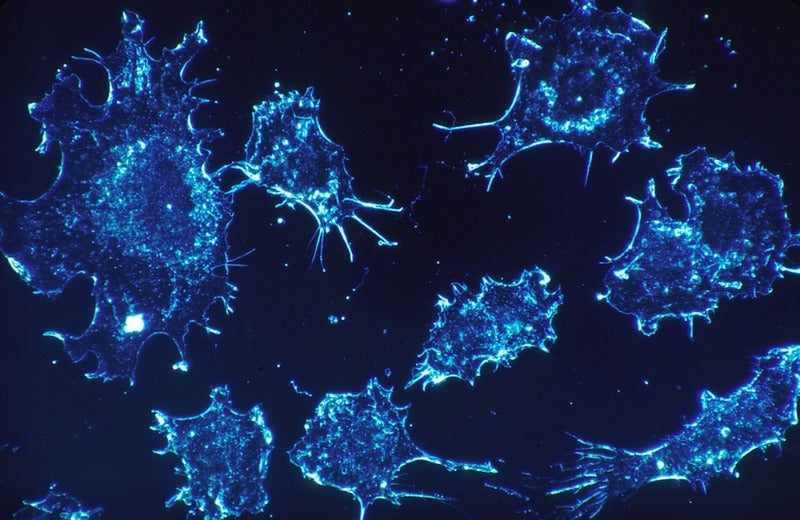 Pfizer has secured US Food and Drug Administration (FDA) approval for Zirabev (bevacizumab-bvzr), a biosimilar to Roche's Avastin (bevacizumab).
This monoclonal antibody (mAb) biosimilar is indicated for the treatment of five different types of cancer, including metastatic colorectal cancer and unresectable, locally advanced, recurrent or metastatic non-squamous non-small cell lung cancer (NSCLC).
It can also be used to treat patients with recurrent glioblastoma, metastatic renal cell carcinoma (RCC) and persistent, recurrent or metastatic cervical cancer.
The drug has been designed to selectively identify and bind to the vascular endothelial growth factor (VEGF) protein to prevent the formation of new blood cells (angiogenesis).
In February this year, Zirabev secured regulatory approval in Europe for metastatic carcinoma of the colon or rectum; unresectable advanced, metastatic or recurrent NSCLC; metastatic breast cancer; advanced or metastatic RCC; and persistent, recurrent or metastatic cervical cancer.
The latest authorisation is based on a comprehensive data package that showed Zirabev's biosimilarity to Avastin. It included findings from the REFLECTIONS B7391003 clinical comparative study. The trial demonstrated that there were no clinically meaningful differences between Pfizer's medication and the reference product in advanced non-squamous NSCLC patients.
Around 400 patients have been treated with Zirabev to date under the REFLECTIONS clinical trial programme.
Pfizer oncology global president Andy Schmeltz said: "Biosimilars like Zirabev can help increase access to impactful therapies, driving market competition that may ultimately lower costs and help address the diverse needs of patients living with cancer."
Zirabev is the company's second oncology mAb biosimilar to receive the FDA approval. The regulatory authority approved Pfizer's Trazimera, a biosimilar to Roche's Herceptin, in March this year.