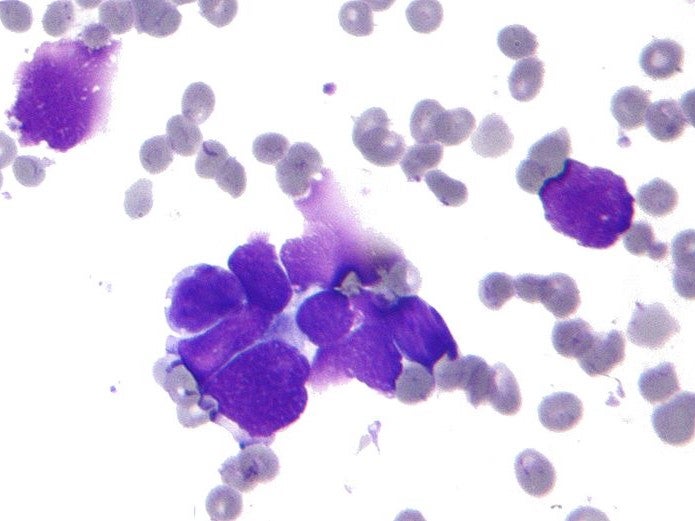 Madrid-headquartered pharmaceutical company PharmaMar has announced positive results for its Phase II trial of lurbinectedin as a monotherapy for relapsed small-cell lung cancer (SCLC).
Lurbinectedin met its primary endpoint of overall response rate; this was verified by an investigator review and an independent review committee. The results will be presented at the next major medical meeting.
The drug was studied in 105 patients from 38 centres in nine countries in Europe, as well as the US. The secondary endpoints in the Phase II lurbinectedin trial are duration of response, progression free survival (PFS), overall survival and safety.
PharmaMar is also investigating lurbinectedin in combination with doxorubicin in relapsed SCLC. Following a successful Phase I/II study, the company is currently undertaking a Phase III Atlantis study of this combination therapy. It has completed recruitment for the trial and expects results by the end of 2019.
PharmaMar oncology managing director Luis Mora said: "We are pleased and excited that we have completed enrolment of this large trial. Between ATLANTIS and our monotherapy trial, we hope to deliver to regulators data sets that can lead to the approval of Lurbinectedin for this difficult to treat disease."
Both the US Food and Drug Administration (FDA) and the European Medicines Agency have granted lurbinectedin orphan drug designation for SCLC; the FDA did so first in August 2018 and the EMA in January 2019.
Lurbinectedin is also being studied alone for safety and efficacy in metastatic breast cancer patients with BRCA 1 or BRCA 2 mutations. A multicentre Phase II trial completed in September 2018 found that response and survival rates were better in BRCA 2 patients.
The drug, however, failed to reach its primary endpoint of PFS for platinum-resistant ovarian cancer.
Lurbinectedin inhibits RNA polymerase II, which is needed for the transcription process and is over-activated in tumours with transcription addiction.