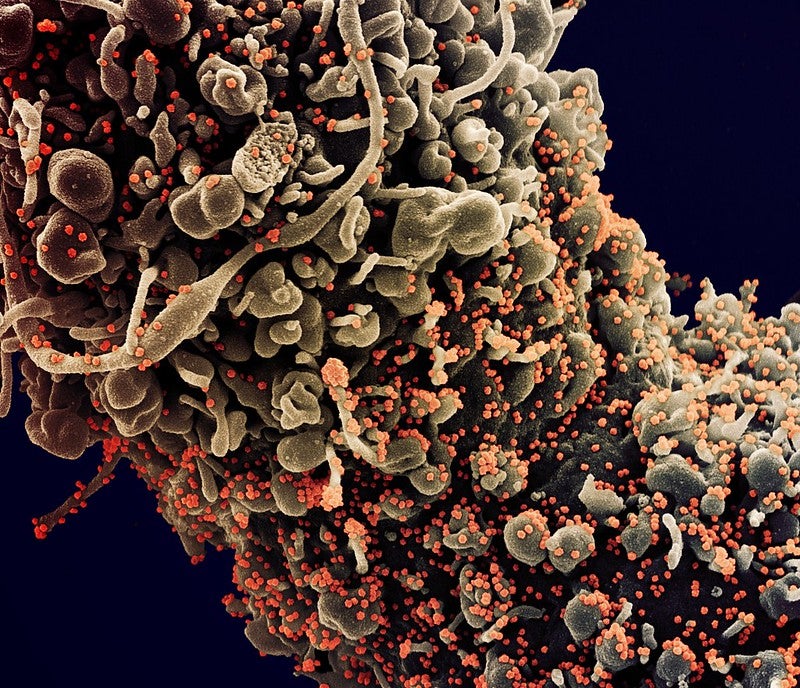 University of St Andrews spin-out Pneumagen has reported positive findings from three in-vitro studies of Neumifil and other multivalent carbohydrate binding modules (mCBMs) to prevent infection by coronaviruses, including SARS-CoV-2.
The drug candidates are based on the company's GlycoTarge platform, which can be used to create glycan targeted mCBMs from bacterial glycosidases.
These mCBMs could help prevent and also treat respiratory tract infections (RTIs) via attachment to epithelial cell surface glycan receptors in the respiratory tract, said Pneumagen.
Neumifil is the company's lead candidate already being developed as a universal therapy for respiratory tract infections (RTIs), including influenza virus (IFV) and respiratory syncytial virus (RSV).
The drug is designed to mask glycan receptors in airways to prevent the entry of the virus. This mechanism is expected to deliver complete protection from any circulating viral strain.
Pneumagen collaborated with Public Health England's Porton facility and the University of Glasgow's MRC Centre for Virus Research to test the mCBMs against coronaviruses by using plaque reduction assays.
Findings showed that the mCBMs could decrease the number of SARS-CoV-2 plaques in plaque reduction assays when used for prevention, as well as treatment of infection.
This is said to build on the company's previous findings with another clinically relevant coronavirus that causes the common cold, whereby a plaque reduction assay showed antiviral activity with mCBMs.
Pneumagen CEO Douglas Thomson said: "Today's positive results from in-vitro studies of our mCBMs against coronaviruses show that glycan-binding has the potential to prevent and treat infection.
"This further supports the value of our universal therapeutic modality to block access to lung cells of SARS-CoV-2, as well as other viruses, that causes respiratory tract infections, providing the potential for a pan-viral respiratory product."
The company aims to rapidly advance drug candidates into clinical testing to prevent and treat Covid-19.