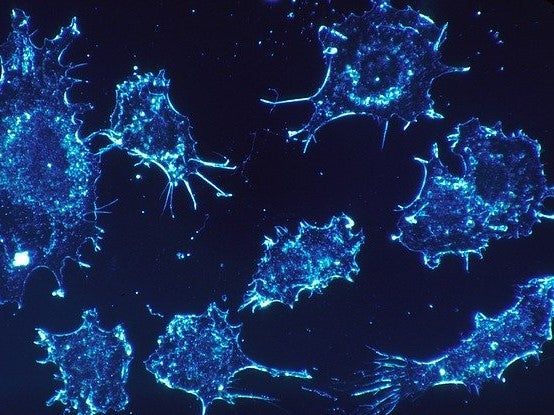 University of Cambridge Department of Pharmacology spin-out PolyProx Therapeutics has received £1m in seed capital from translation-focused medical research charity Life Arc. The funding will be provided through the charity's £25m seed fund.
This follows the £3.4m that PolyProx raised in seed capital in April 2019. This financing round was led by both Cambridge Innovation Capital, RT Capital and Cambridge Enterprise.
All of this funding is being used to continue to develop the company's polyproxin molecules as a new cancer treatment.
Polyproxin molecules are developed using PolyProx's platform, which focuses on harnessing proteostasis networks to manipulate protein stability and therefore the growth of tumours.
PolyProx's molecules can therefore leverage a cell's natural degradation machineries to target and remove disease-causing proteins, which halts the growth of the tumour.
Initially, PolyProx wants to focus on developing polyproxin drugs against aberrant proteins and tumour types, which small molecule drugs and monoclonal antibodies have struggled to tackle to date.
As a result of this funding, Life Arc Seed fund investment principal of the fund Enrique Millan will sit on PolyProx's board.
Millan commented: "LifeArc's Seed Fund was established to help translate promising medical research into patient benefit.
"We are excited to be working with the PolyProx team on the development of a novel, first-in-class therapeutic modality that could potentially address some of the challenges in cancer treatment."
PolyProx executive chairman Andrew Sandham added: "We are delighted to welcome LifeArc as an investor which enables us to expand our drug discovery resources following our recent move to new laboratories in Cambridge.
"We have made exciting progress on our polyproxin drug discovery projects in oncology and look forward to sharing proof of concept data with prospective investors and partners later this year."