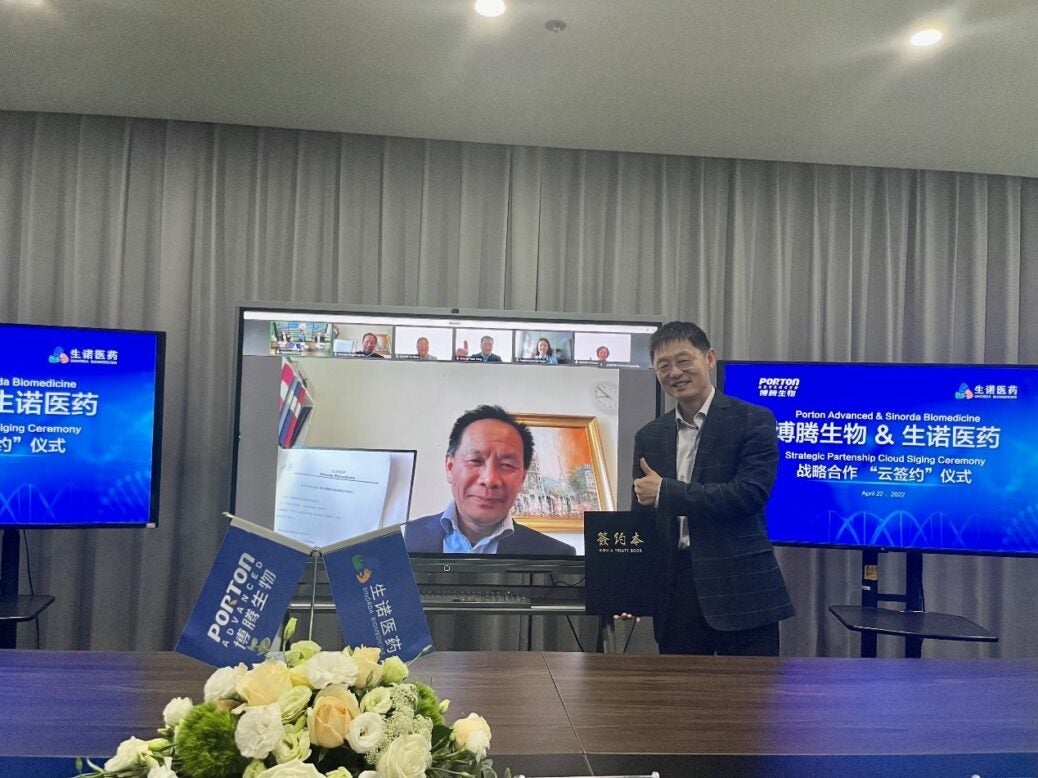 Suzhou Porton Advanced Solutions and Guizhou Sinorda Biomedicine have entered a long-term strategic collaboration for cell and gene therapy research and development (R&D) and platform development.
As per the deal, Porton will offer services to expedite the development, manufacturing and registration of breakthrough cell therapies that Sinorda is developing.
These therapies comprise a T-cell immunotherapy product for colorectal cancer, SND002 (Sentinel lymph node T cell) among others.
A collaborated project, SND002 (SLN-T) obtained approval to commence Phase II clinical trials in Europe.
The latest alliance will aid in combining the resources and expertise of both the companies and offers enhanced synergy to expedite the SLN-T programme's clinical development and approval.
Furthermore, Porton will collaborate with Sinorda to back the R&D and production of cell and gene therapies.
Proton Advanced CEO Dr Yangzhou Wang said: "Sinorda Biomedicine has a proven track record in drug development in China, US and Europe.
"The company possesses great expertise in immunology and oncolytic viruses, as well as cutting-edge immune functional assays, technologies, and capabilities.
"I am excited to see how our end-to-end cell and gene therapy CDMO platforms and quality systems can complement these capabilities and enhance Sinorda's pipeline.
Porton provides an end-to-end gene and cell therapy contract development and manufacturing company (CDMO) service platform.
It comprises cell therapy, gene therapy, oncolytic virus, plasmids, messenger ribonucleic acid (mRNA) therapy and bacterial therapy.
Sinorda, which has expertise in domestic and international new drug filing, works on the R&D of new drugs to treat digestive tract ailments, tumour immunotherapy and oncolytic virus therapy.
It also has numerous new drug programmes in the clinical stage of development.
Cell & Gene Therapy coverage on Pharmaceutical Technology is supported by Cytiva.
Editorial content is independently produced and follows the highest standards of journalistic integrity. Topic sponsors are not involved in the creation of editorial content.
Free Whitepaper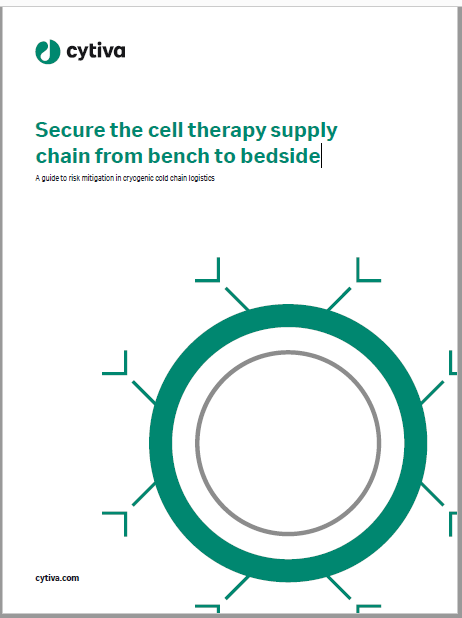 Secure the cell therapy supply chain from bench to bedside
The development of cell therapies is changing healthcare, delivering new hope to thousands of patients around the world. The vein-to-vein workflow for these therapies, however, is not without challenges, many of which will increase as we scale up to treat more patients. Download this free guide from Cytiva to learn more about the challenges and risks associated with the cryogenic supply chain for cell therapies, and how supply chain disruptions can best be mitigated.
by Cytiva Thematic
By clicking the Download Free Whitepaper button, you accept the terms and conditions and acknowledge that your data will be used as described in the Cytiva Thematic privacy policy

By downloading this Whitepaper, you acknowledge that we may share your information with our white paper partners/sponsors who may contact you directly with information on their products and services.

Visit our privacy policy for more information about our services, how we may use, process and share your personal data, including information on your rights in respect of your personal data and how you can unsubscribe from future marketing communications. Our services are intended for corporate subscribers and you warrant that the email address submitted is your corporate email address.