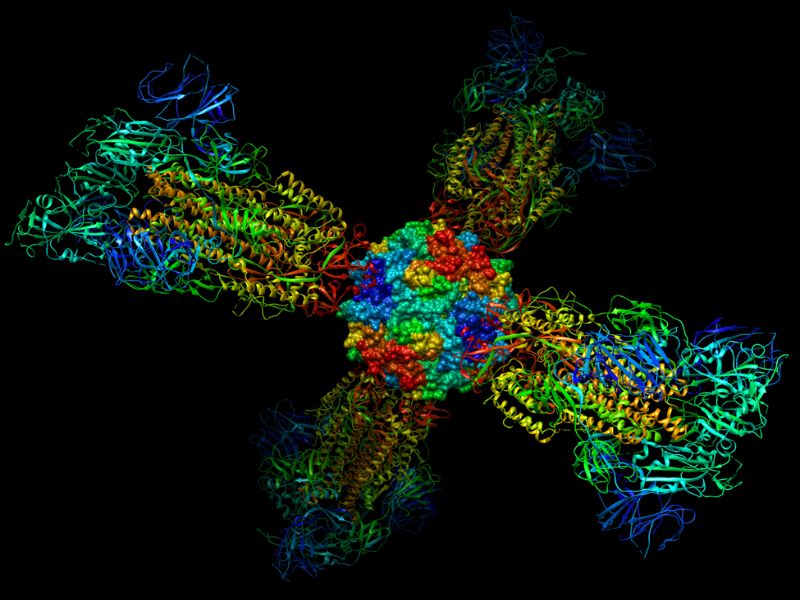 Predictive Oncology has joined the race to develop a Covid-19 vaccine with the acquisition of Soluble Therapeutics, followed by collaboration and licensing of a new nanoparticle vaccine technology platform.
The vaccine technology, based on a self-assembling nanoparticle called NSP1, has surface properties enabling the rapid design and display of viral receptor stems for virtually all viruses.
In previous studies, vaccines with NSP10-based Nanoparticles generated significantly high titers against a herpes viral protein called glycoprotein D in rabbits. The high levels of titers were observed with a simple injection and a second booster, without adjuvants or transfection agents.
Predictive Oncology said: "Titers, in this case, ranged from 1:1,000 with a simple injection of 500 micrograms of plasmid DNA, to as much as 1:25,000 after a second booster (third injection) – all without the use of adjuvants or transfection agents. To our knowledge, this is unprecedented and revolutionary for a DNA vaccine."
The mechanism associated with NSP10-based Nanoparticles' properties is still being studied. However, less sizeable nanoparticles produce higher titers, with NSP considered one of the smallest.
Prior animal studies of vaccines targeting severe acute respiratory syndrome (SARS) and the Middle East respiratory syndrome (MERS) showed that low antibody levels may cause dysfunctional immune responses, which increase infection and damage the lungs.
This makes the level of titer important, said the company. Also, improved protective immunity and stronger titers allow the use of less vaccine per dose, aiding safety and production scale.
NSP10-based Nanoparticle vaccine technology inventor Dr Daniel Carter said: "This suggests that if we see similar titers in humans, no atypical resources or capabilities are required to manufacture the vaccine at a sufficient scale to impact the pandemic."
In March, Predictive Oncology announced the future launch AI drug discovery platform for Covid-19.