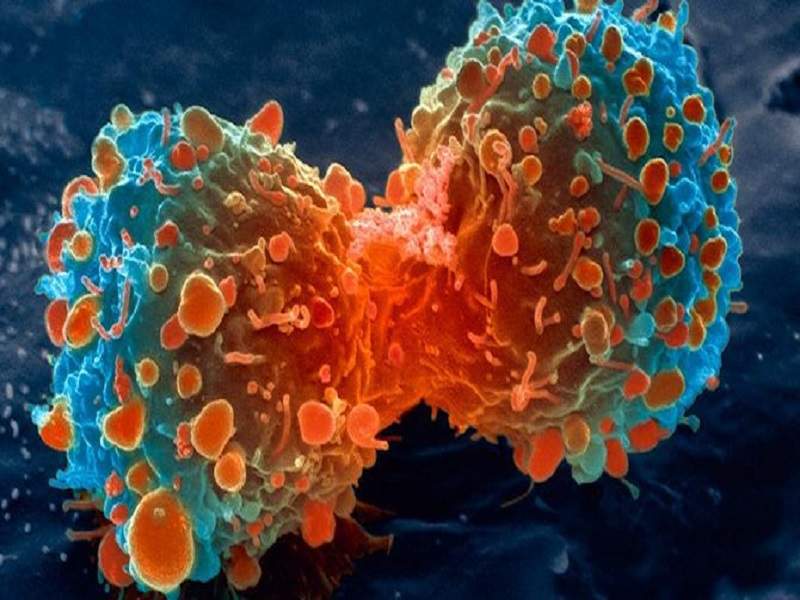 Researchers at Queen Mary University of London have discovered that the loss of a single protein is enough for endometrial cancer and HER2-positive breast cancer cells to develop drug resistance to a type of targeted therapy.
Targeted cancer therapies are drugs that block the growth and spread of cancer by interfering with specific molecules that are involved in the progression of cancer. They generally have less severe side effects compared with conventional chemotherapy agents. Although targeted therapies can be extremely effective in treating cancer, drug resistance presents a major problem.
According to the National Cancer Institute, resistance can occur in two ways: the target itself changes through mutation so that the targeted therapy no longer interacts well with it, or the tumour finds a new pathway to achieve tumour growth that does not depend on the target.
Using a receptor tyrosine kinase (RTK) inhibitor to treat endometrial cancer cells, researchers analysed the changes in gene expression and signalling activity as the cells shifted from drug-sensitive to a drug-resistant state. They observed that in drug-sensitive cells a protein called PHLDA1 limits a signalling pathway that causes cancer cells to grow uncontrollably.
However, as drug resistance developed, a decrease of PHLDA1 was observed. The loss of this protein was enough to 'switch' on resistance in endometrial cancer cells causing the cancer cells to become resistant to the RTK inhibitor.
Researchers also found that breast cancer cells with high levels of human epidermal growth factor receptor 2 (HER2) also had reduced levels of PHLDA1 as they became resistant to a HER2 inhibitor.
Published in Cell Reports, the findings shed new light on how cancer cells become drug resistant. Researchers are now looking at ways to safely increase levels of PHLDA1 in resistant tumours using drugs to increase the efficacy of targeted therapies.
They are also looking at whether a decrease in PHLDA1 could make cancer cells more vulnerable to other types of drugs.
Lead researcher at Barts Cancer Institute at Queen Mary University of London Dr Richard Grose said: "Receptor tyrosine kinase targeted therapies often show excellent results in the clinic, but are undermined by the speed with which cancer cells develop resistance. We hope that, by understanding more about how resistance can develop, we can develop new approaches that improve the effectiveness of these drugs and offer better outcomes for cancer patients."