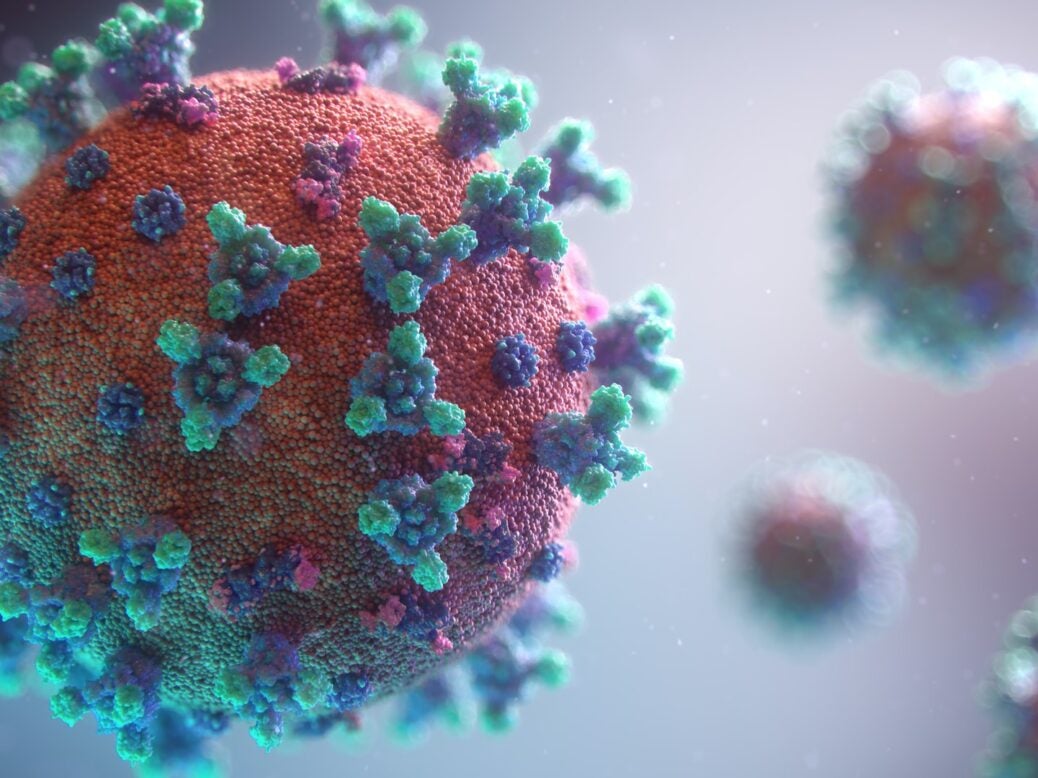 RedHill Biopharma has reported initial top-line results where its investigational drug, opaganib (ABC294640), failed to meet the primary goal in the global Phase II/III clinical trial in severe Covid-19 pneumonia patients in the hospital.
Free Case Study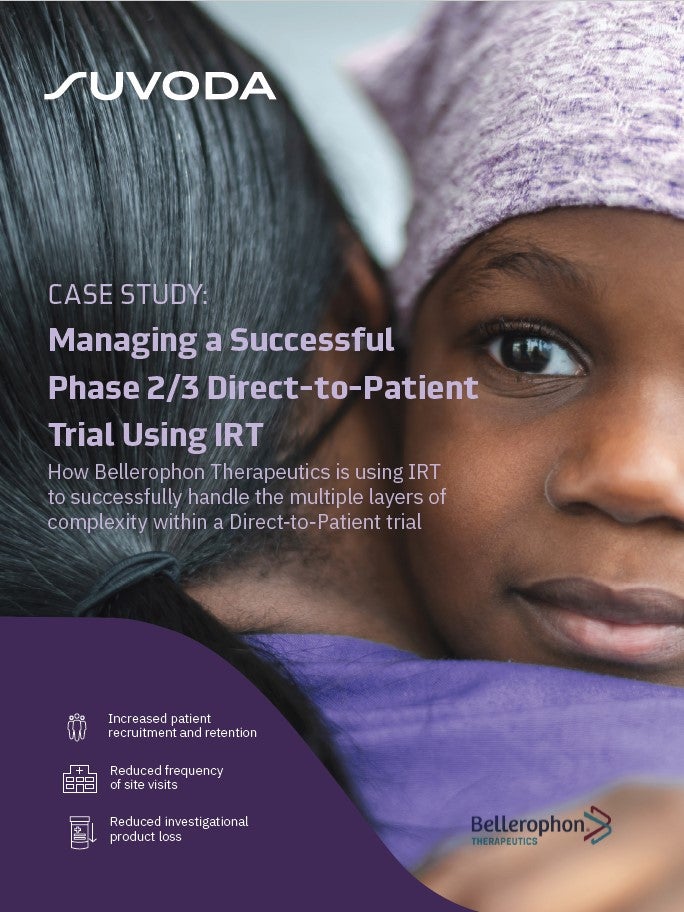 Direct-to-Patient Trials: How IRT Plays an Important Role in Bellerophon's Direct-to-Patient Trials
As the industry strengthens its focus on patient centricity, Direct-to-Patient clinical trials have emerged as a popular trial design that have the potential to increase patient recruitment and retention. IRT plays a crucial role in the success of a Direct-to-Patient trial. Because drug supplies are being managed and shipped from distribution facilities directly to patients' homes, a sponsor must have a high-quality system in place to accurately track the chain of custody, ensure patient-blinding and handle other logistical challenges. What You Will Learn Benefits and challenges associated with the Direct-to-Patient model Bellerophon's top considerations when implementing this trial design How IRT can equip study teams to successfully track chain of custody, ensure patient blinding, and handle logistical challenges
by Suvoda
A new chemical entity, opaganib selectively hinders sphingosine kinase-2 (SK2), a vital enzyme created in human cells that may be used by the virus to aid in its replication.
The drug possesses an anti-inflammatory and antiviral mechanism of action that works on the Covid-19's viral cause an inflammatory effect.
Opaganib, which is host-targeted, is anticipated to be efficient against emerging viral variants, with already established robust hindering against variants of concern, such as Delta.
The multi-centre, randomised, double-blind, parallel-arm, placebo-controlled Phase II/III trial enrolled 475 subjects with severe Covid-19 pneumonia needing hospitalisation and supplemental oxygen.
Participants were categorised in a 1:1 ratio to be given either opaganib or placebo, along with standard-of-care treatment.
The proportion of subjects breathing room air without oxygen support by day 14 was the trial's primary goal.
According to preliminary top-line results, analysis of efficacy demonstrated trends favouring the opaganib group as against placebo, across various endpoints, but statistical significance was not met.
Similar trends were observed even for the primary goal without attaining statistical significance, Redhill noted.
Under the safety data, opaganib was found to be tolerable with balanced adverse events between the trial groups.
These data, along with initial analysis indicate the improved benefit in a subset of patients needing less oxygen and could back the potential use of opaganib in earlier disease stages.
Furthermore, the data is consistent with the already reported results from the Phase II trial in the US and the previously noted antiviral activity of the drug.
Assessment of the top-line data is underway with the company planning to share the results with various regulatory agencies to decide on further steps.
RedHill Biopharma CEO Dror Ben Asher said: "While we are disappointed with the data not reaching statistical significance, we do see a trend that needs to be investigated that opaganib may provide benefit to patients earlier in the course of the disease.
"This correlates with what we know about opaganib's strong antiviral mechanism and effect against variants, as well as its mechanism of action and previously announced results from the Phase II US study with opaganib."
The latest development comes after RedHill announced plans to commence the Phase II/III clinical trial of its new drug candidate, RHB-107 (upamostat) to treat non-hospitalised patients with symptomatic Covid-19 in South Africa.
Free Case Study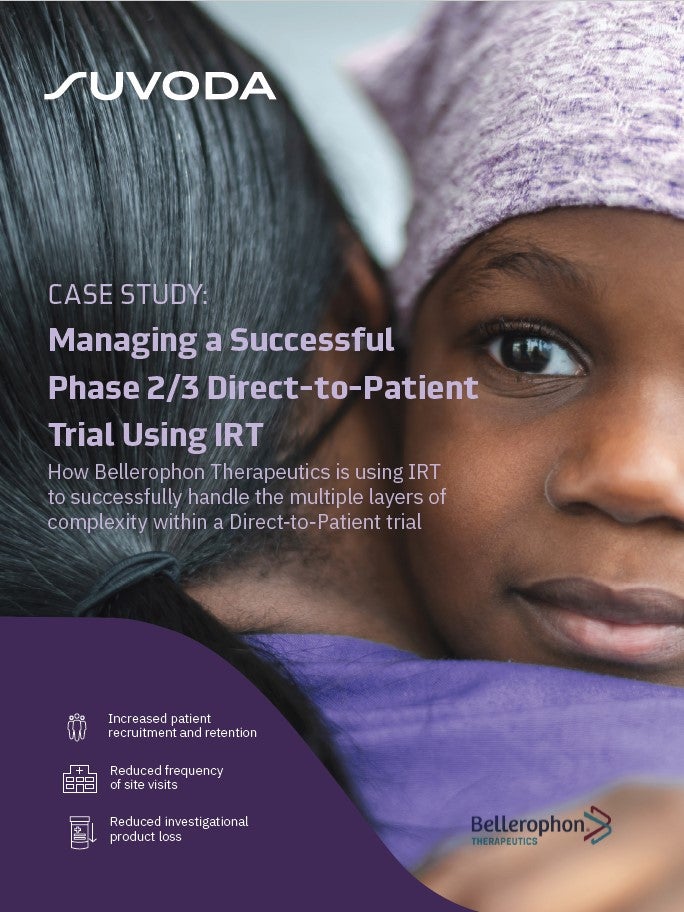 Direct-to-Patient Trials: How IRT Plays an Important Role in Bellerophon's Direct-to-Patient Trials
As the industry strengthens its focus on patient centricity, Direct-to-Patient clinical trials have emerged as a popular trial design that have the potential to increase patient recruitment and retention. IRT plays a crucial role in the success of a Direct-to-Patient trial. Because drug supplies are being managed and shipped from distribution facilities directly to patients' homes, a sponsor must have a high-quality system in place to accurately track the chain of custody, ensure patient-blinding and handle other logistical challenges. What You Will Learn Benefits and challenges associated with the Direct-to-Patient model Bellerophon's top considerations when implementing this trial design How IRT can equip study teams to successfully track chain of custody, ensure patient blinding, and handle logistical challenges
by Suvoda