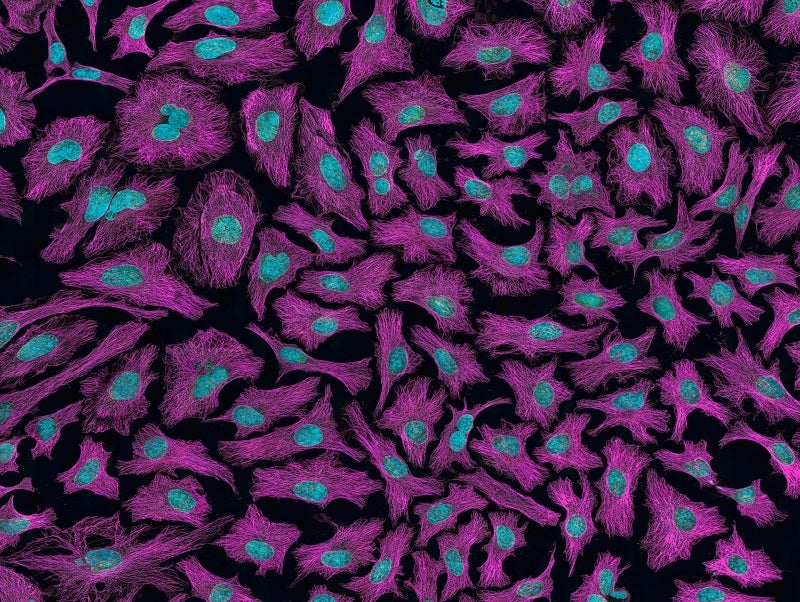 Regeneron Pharmaceuticals has entered a collaboration and licensing agreement with CytomX Therapeutics for developing conditionally-activated bispecific cancer therapies.
Under the deal, the companies will work together on the discovery activities for identifying and validating the conditionally active bispecific antibodies.
This collaboration will use Regeneron's Veloci-Bi bispecific antibody development platform and CytomX's Probody therapeutic platform.
It will focus on applying CytomX's biologic masking strategies for developing the investigational Regeneron bispecific cancer therapies, which are activated by proteases in the tumour microenvironment.
Regeneron stated that the technology has the potential to reduce off-target effects found in next-generation T-cell engaging therapies, widen the therapeutic window, and address the tumour types which have not been responsive to immunotherapy historically.
Regeneron Bispecifics head and Immuno-oncology senior vice-president John Lin said: "At Regeneron, we're focused on developing a paradigm-changing portfolio of oncology medicines for patients by combining a deep understanding of cancer biology with cutting-edge technologies.
"This collaboration will enable Regeneron and CytomX to combine our collective oncology expertise with two premier platforms, Probody and Veloci-Bi, to develop novel immunotherapies and research their potential to transform patient lives."
According to the agreement, CytomX will receive a $30m upfront payment and is eligible to receive up to $2bn in preclinical, clinical, and commercial milestones.
The company will also receive tiered global net sales royalties.
Furthermore, Regeneron will fund preclinical and clinical development and activities related to the commercialisation of the products.
CytomX CEO and chairman Sean McCarthy said: "CytomX has pioneered the field of conditionally-activated therapeutics through high-quality and differentiated science, leading to broad experience in biologic masking strategies and a deep understanding of the protease tumour microenvironment.
"We are thrilled that our scientific expertise has attracted Regeneron as our newest collaborator, and we look forward to working closely together to further optimise T-cell engager strategies and push the boundaries of cancer immunotherapy to new levels."