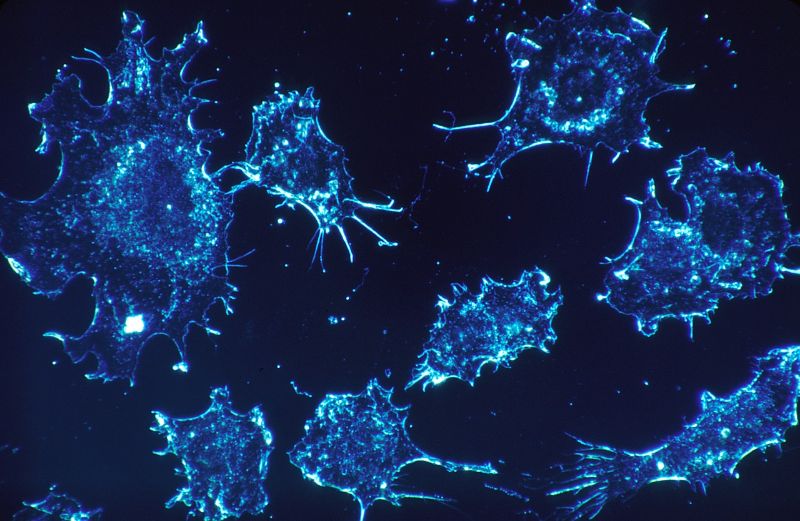 Regeneron Pharmaceuticals has formed a five-year alliance with Vyriad for the development of oncolytic virus-based treatments for cancer.
Under the research collaboration and option licensing agreement, a clinical trial is set to be initiated next year to assess Regeneron's Libtayo (cemiplimab-rwlc) in combination with Vyriad's Voyager-V1.
The trial will enrol patients with various cancer types including lung, liver and endometrial cancers, as well as melanoma. Libtayo is a PD-1 inhibitor, while Voyager-V1 is an oncolytic virus.
Regeneron invented Libtayo using its VelocImmune technology, which involves the use of a genetically-humanised mouse to generate fully-human antibodies. The drug is being developed in alliance with Sanofi.
Vyriad programmed Voyager-V1 to selectively attack cancer cells and also stimulate the immune system to destroy local and distant cancer cells.
The oncolytic virus also boosts inflammatory and antitumor immune system responses for turning 'cold' tumours 'hot', which is believed to improve anti-PD-1 activity.
Regeneron Pharmaceuticals oncology senior vice-president Israel Lowy said: "We are eager to explore the combination of Voyager-V1 and Libtayo in patients with different tumour types in the short term, and see long-term promising synergies with our existing areas of strength, particularly in antibody development and viral vector technologies."
As part of a separate five-year research initiative, the partners will leverage the VelociSuite technologies to design and validate Vesicular Stomatitis Virus (VSV)-based oncolytic virus therapies.
Vyriad president and CEO Stephen Russell said: "Through the collaboration, we expect that the emerging power of oncolytic virotherapy can finally integrate with proven capabilities of antibody engineering, with the potential to create life-changing medicines for cancer patients."
Under the deal, Regeneron will make an upfront payment to and equity investment in Vyriad.
Vyriad is also eligible for additional development and commercial milestone payments, as well as sales royalties on VSV-based collaboration products. The companies did not reveal specific financial terms.
Regeneron will hold an exclusive option to licence Voyager-V1 and other products resulting from the partnership.
During the collaboration period, Vyriad will work only with Regeneron to develop VSV technologies.