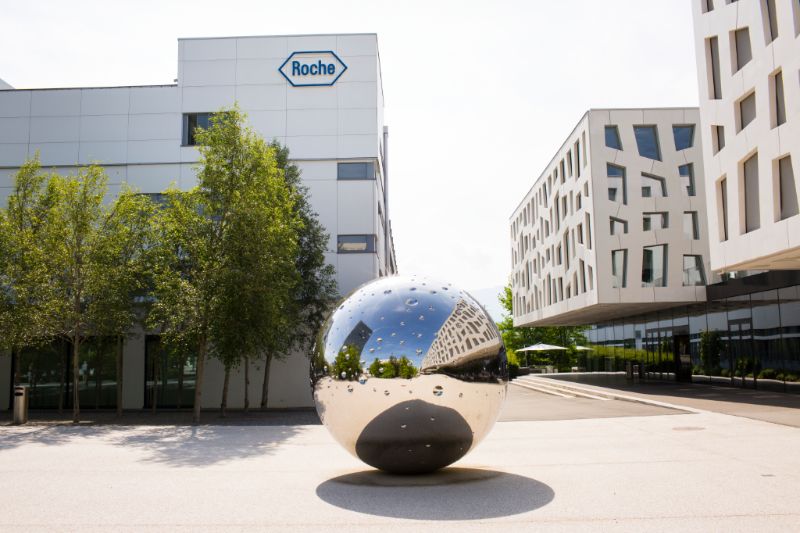 Roche has signed a definitive merger agreement to acquire US-based biotechnology firm Promedior for a total consideration of up to $1.4bn.
Terms of the deal include an upfront payment of $390m in cash, along with predetermined development, regulatory and commercial milestones of up to $1bn.
Promedior is developing drugs to treat severe fibrotic diseases. Its lead candidate, PRM-151, is a recombinant form of human pentraxin-2 (PTX-2) protein.
The drug candidate secured breakthrough therapy designation from the US Food and Drug Administration (FDA) to treat idiopathic pulmonary fibrosis (IPF).
Data from a Phase II clinical trial showed that PRM-151 could significantly improve lung function in IPF patients when given in conjunction with current therapies.
Furthermore, PRM-151 is being developed to address a variety of systemic fibrotic diseases, including myelofibrosis, acute and chronic nephropathy, liver fibrosis and age-related macular degeneration.
Roche pharma partnering global head James Sabry said: "We are excited to combine Promedior's portfolio with our drug development capabilities to further advance PRM-151 in fibrotic diseases, including IPF and MF.
"With our proven track record in IPF with Esbriet as well as in haematological cancers, we are well-positioned to leverage our clinical and commercial expertise to bring PRM-151 to patients as fast as possible."
Promedior uses its Pentraxin-2 platform to develop new drug candidates. Pentraxin-2 is an endogenous human protein that is active at the site of tissue damage.
The protein acts as an agonist to induce a resolution process to prevent and potentially reverse fibrosis.
Promedior and its partners conducted multiple studies, which found that pentraxin-2 drugs could work as upstream agonists across different tissue types and models of fibrotic disease, showing potential as anti-fibrotic agents.
Promedior CEO Jason Lettmann said: "With over a decade of research, development and investment, Promedior has demonstrated the unique ability of its pentraxin-2 platform to deliver disease-modifying potential in fibrotic disorders.
"Due to Roche's strong expertise in IPF, haematological cancer and other fibrotic disorders, we believe Roche is ideally positioned to bring the potential of our platform to patients and provide new treatment options within these areas of urgent unmet medical need."