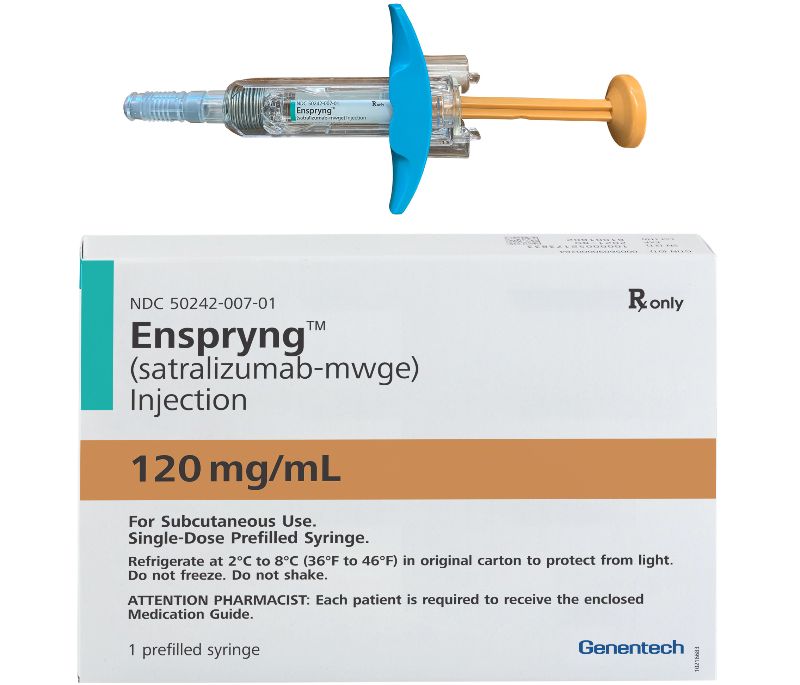 Roche has received approval from the US Food and Drug Administration (FDA) for Enspryng (satralizumab-mwge) to treat adults with anti-aquaporin-4 (AQP4) antibody positive neuromyelitis optica spectrum disorder (NMOSD).
Enspryng is a humanised monoclonal antibody that targets and inhibits interleukin-6 (IL-6) receptor activity associated with the inflammation in NMOSD patients.
It is the first and only subcutaneous treatment approved for this indication, designed by Roche unit Chugai using recycling antibody technology.
NMOSD is a rare, debilitating autoimmune disease that impacts the central nervous system. It causes damages the optic nerve(s) and spinal cord, resulting in blindness, muscle weakness and paralysis.
Roche chief medical officer and Global Product Development head Levi Garraway said: "Today's FDA approval of Enspryng, the first subcutaneous NMOSD treatment using novel recycling antibody technology, builds upon the work we've done in multiple sclerosis with OCREVUS to develop first-in-class medicines and further the scientific understanding of neuroimmunological diseases."
FDA approval comes from data of Phase III SAkuraStar and SAkuraSky clinical trials, where the drug demonstrated efficacy and a favourable safety profile in AQP4 antibody positive NMOSD.
Data proved sustained for 96 weeks, with a significant decrease in the risk of relapse compared to placebo as a monotherapy and when used in combination with baseline immunosuppressant therapy (IST).
In the SAkuraStar trial, 76.5% of participants treated with Roche's drug as monotherapy were relapse-free at 96 weeks, compared to 41.1% of those on placebo.
The SAkuraSky study data showed that use of Enspryng concurrently with baseline IST led to 91.1% of patients being relapse-free at 96 weeks, compared to 56.8% on placebo.
The primary endpoint of both the studies was time to first protocol-defined relapse.
An NMOSD patient or a caregiver can administer the medication at home after receiving training from a healthcare provider. It will be available in the US in two weeks.
Earlier this month, Roche obtained conditional marketing approval from the European Commission (EC) for Rozlytrek (entrectinib) to treat solid tumours in patients aged 12 years and above.