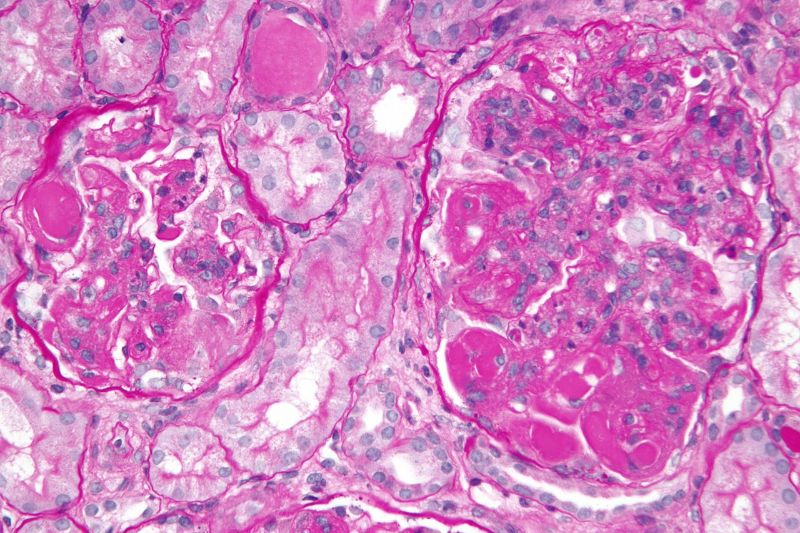 Roche has secured breakthrough therapy designation from the US Food and Drug Administration (FDA) for its Gazyva (obinutuzumab) to treat lupus nephritis in adults.
Lupus nephritis is a potentially fatal complication of systemic lupus erythematosus, which develops due to inflammation of the kidneys and can lead to end-stage renal disease or death.
Gazyva is an engineered monoclonal antibody that binds to the CD20 protein present on certain types of B-cells. The drug is thought to attack targeted cells directly and also in conjunction with the body's immune system.
In the US, Roche subsidiary Genentech is developing the drug as part of an alliance with Biogen.
Roche global product development head and chief medical officer Sandra Horning said: "New treatment options are needed for lupus nephritis, a potentially life-threatening inflammation of the kidneys that most commonly affects women.
"We are committed to developing Gazyva as a potential new therapy for lupus nephritis and plan to begin enrolling patients in a Phase III trial next year."
The FDA decision to grant breakthrough status for Gazyva is due to the drug's results from the Phase II NOBILITY clinical trial, which enrolled 126 adults with proliferative lupus nephritis.
During the trial, a combination of the drug with a standard of care, comprising mycophenolate mofetil or mycophenolic acid and corticosteroids, was compared with placebo plus standard of care.
Patients received treatment on days 1, 15, 168 and 182. The primary endpoint was the proportion of participants with a protocol-defined complete renal response (CRR) at week 52.
According to study data, the drug combination had better efficacy in demonstrating complete renal response at one year, compared to the placebo combination.
The drug also led to an improved complete and partial renal response, as well as serologic markers of disease activity. Also, the trial did not reveal any new safety signals with Gazyva.