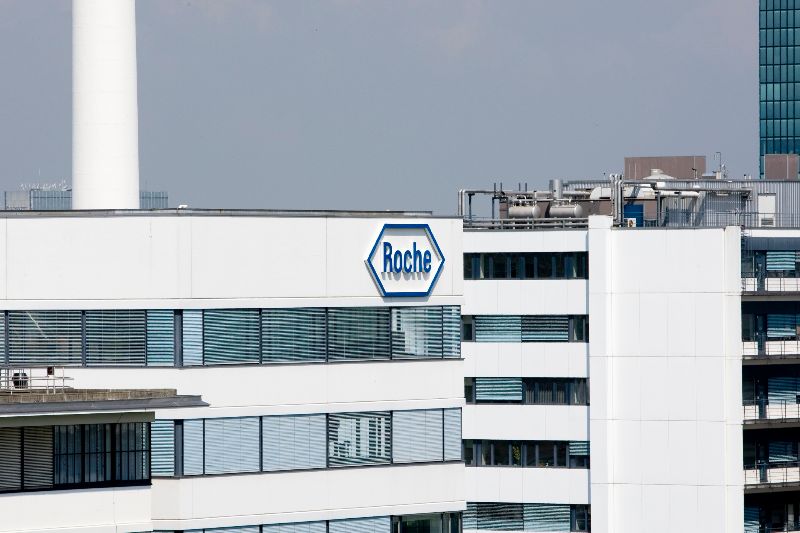 Roche has received European Commission (EC) approval for Tecentriq (atezolizumab) in combination with chemotherapy as a first-line treatment for non-small cell lung cancer (NSCLC).
Tecentriq is a monoclonal antibody that binds to PD-L1 and inhibits its interaction with PD-1 and B7.1 receptors to potentially facilitate T-cell activation.
EC approval is for the use of the drug with carboplatin and nab-paclitaxel in adults that have metastatic non-squamous NSCLC without EGFR mutant or ALK-positive NSCLC.
Furthermore, the regulatory authority approved Tecentriq plus chemotherapy of carboplatin and etoposide for the first-line treatment of adults with extensive-stage small cell lung cancer (ES-SCLC).
Tecentriq also secured the European marketing authorisation in both lung cancer indications.
Approval for NSCLC treatment comes from the results of a Phase III IMpower130 clinical trial performed in 723 chemotherapy-naive patients.
Participants treated with the Tecentriq combination showed 18.6 months of median overall survival (OS) compared to 13.9 months in those who received only chemotherapy.
Also, the combination therapy significantly decreased the risk of disease worsening or death, with a median progression-free survival (PFS) of seven months versus 5.5 months with chemotherapy alone.
For ES-SCLC indication, approval comes after the review of data from the Phase III IMpower133 trial, which enrolled 403 patients who did not receive prior chemotherapy.
According to study data, the median OS was 12.3 months and 10.3 months with the combination treatment and chemotherapy alone, respectively.
The Tecentriq combination also led to a significant reduction in the risk of disease worsening or death at 5.2 months versus 4.3 months PFS.
The safety of both the Tecentriq combinations was found to be consistent with its known profile.
Roche is evaluating the drug as both monotherapy and combination treatments for lung cancer in nine Phase III trials.
The medicine is also being developed for breast, gastrointestinal, skin, head and neck, genitourinary and gynaecological cancers.