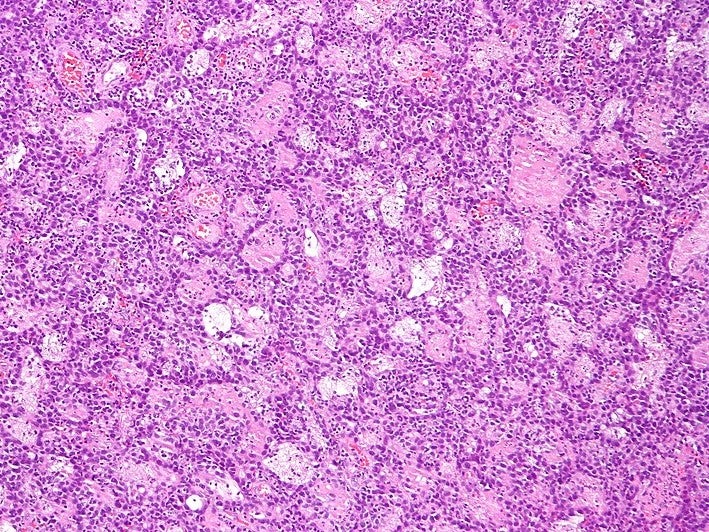 Roche has announced positive results of Tecentriq (atezolizumab) combined with platinum-based chemotherapy in a Phase III study of patients with previously untreated advanced or metastatic urothelial carcinoma.
In the Phase III IMVigor130 study, Tecentriq plus chemotherapy caused a statistically significant improvement in progression-free survival (PFS) – the co-primary endpoint – compared to chemotherapy alone; PFS of the Tecentriq group was 8.2 months, compared to 6.3 months for the control group.
Although results regarding the other co-primary endpoint, overall survival (OS), were encouraging, they did not reach statistical significance at the time of interim analysis. OS for Tecentriq plus chemotherapy was 16 months, compared to 13.4 months for chemotherapy alone.
Objective response rate was 47.4% for the Tecentriq group and 43.8% for the control group; while complete response was 12.5% for the immunotherapy and 6.8% for chemotherapy.
Roche chief medical officer and head of global product development Sandra Horning said: "We are pleased with these positive results from the IMvigor130 study, which show Tecentriq plus chemotherapy may provide a meaningful benefit for people newly diagnosed with advanced bladder cancer.
"There remains a high unmet need for people with advanced bladder cancer, where chemotherapy alone is the current standard of care. These results reinforce the role of immunotherapy in treating this aggressive disease."
Tecentriq's safety when combined with chemotherapy was consistent with the known safety profiles of the two individual medicines. There were no new safety signals connected with combining them.
As well as studying Tecentriq in combination with chemotherapy, Roche also announced results from the drug as a monotherapy. Similar to the combination therapy, OS results were promising, but follow-up analysis is needed.
This data was presented at the European Society for Medical Oncology's congress in Barcelona, Spain.
Tecentriq is a monoclonal antibody targeting programmed cell death-ligand 1 and the first immunotherapy approve in advanced bladder cancer.
Roche claims IMVigor130 is the first positive study of a cancer immunotherapy in previously untreated advanced bladder cancer patients.