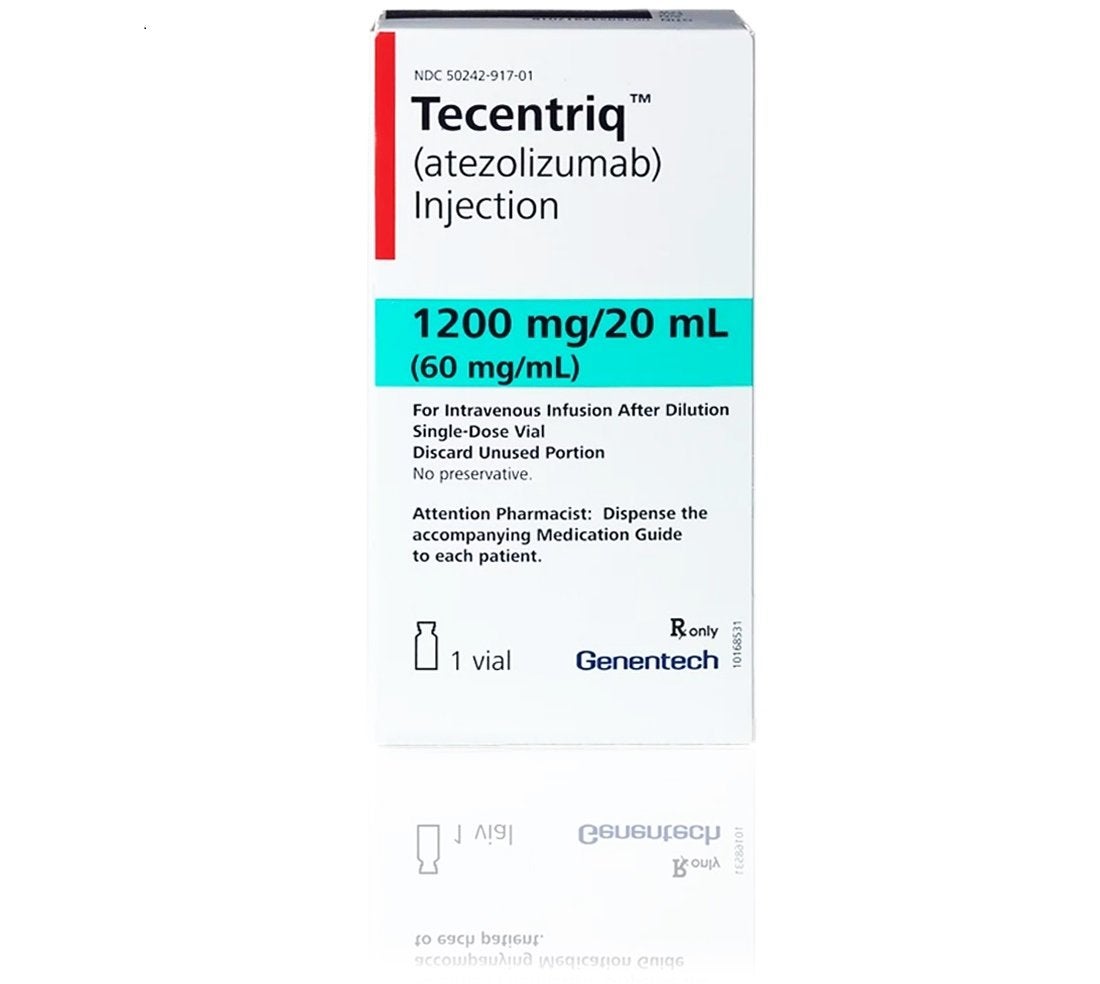 Roche has decided to voluntarily withdraw Tecentriq (atezolizumab) as a treatment for PD-L1-positive unresectable locally advanced or metastatic triple-negative breast cancer (mTNBC) in adults in the US.
The company will withdraw the accelerated approval of the drug for use in combination with chemotherapy, which is Abraxane, albumin-bound paclitaxel, nab-paclitaxel.
Roche said that the decision comes after consultation with the US Food and Drug Administration (FDA) and is based on the regulator's evaluation of the present mTNBC therapy landscape.
The move is also in line with the accelerated approval programme requirements.
It is only for the mTNBC indication for Tecentriq in the US and does not include other approved indications in the US and outside the country, including mTNBC.
The decision is not associated with any changes in the safety or efficacy of the drug, Roche noted.
Roche chief medical officer and Global Product Development head Levi Garraway said: "TNBC remains the most challenging type of breast cancer to treat, which makes the decision to withdraw so difficult for us, as patients have had this medicine as an important option for more than two years.
"We appreciate the opportunity to have been able to help people with mTNBC in the US with Tecentriq through the accelerated approval process, which has brought many significant and novel therapies to patients."
Tecentriq secured accelerated approval in the US for the mTNBC setting in March 2019, marking the first immunotherapy agent to receive approval for this indication.
The regulator based its approval on the progression-free survival (PFS) data from the Phase III IMpassion130 clinical trial in mTNBC patients with PD-L1 (≥1%)-expressing tumours.
As per the postmarketing requirement (PMR), continued approval was subject to the IMpassion131 trial results. IMpassion131 failed to meet its primary endpoint of PFS for the first-line treatment of mTNBC patients who are PD-L1-positive.
Roche discussed data from both trials at the FDA Oncology Drugs Advisory Committee (ODAC), which voted seven to two on 27 April 2021 in favour of continuing the drug's accelerated approval for this indication.
The company has been working on an alternative PMR with the FDA. Based on recent changes in the treatment landscape, the regulator does not consider it suitable to continue the accelerated approval.
In March this year, Roche announced its decision to withdraw the US indication for Tecentriq in prior platinum treated metastatic urothelial carcinoma following its consultation with the FDA.