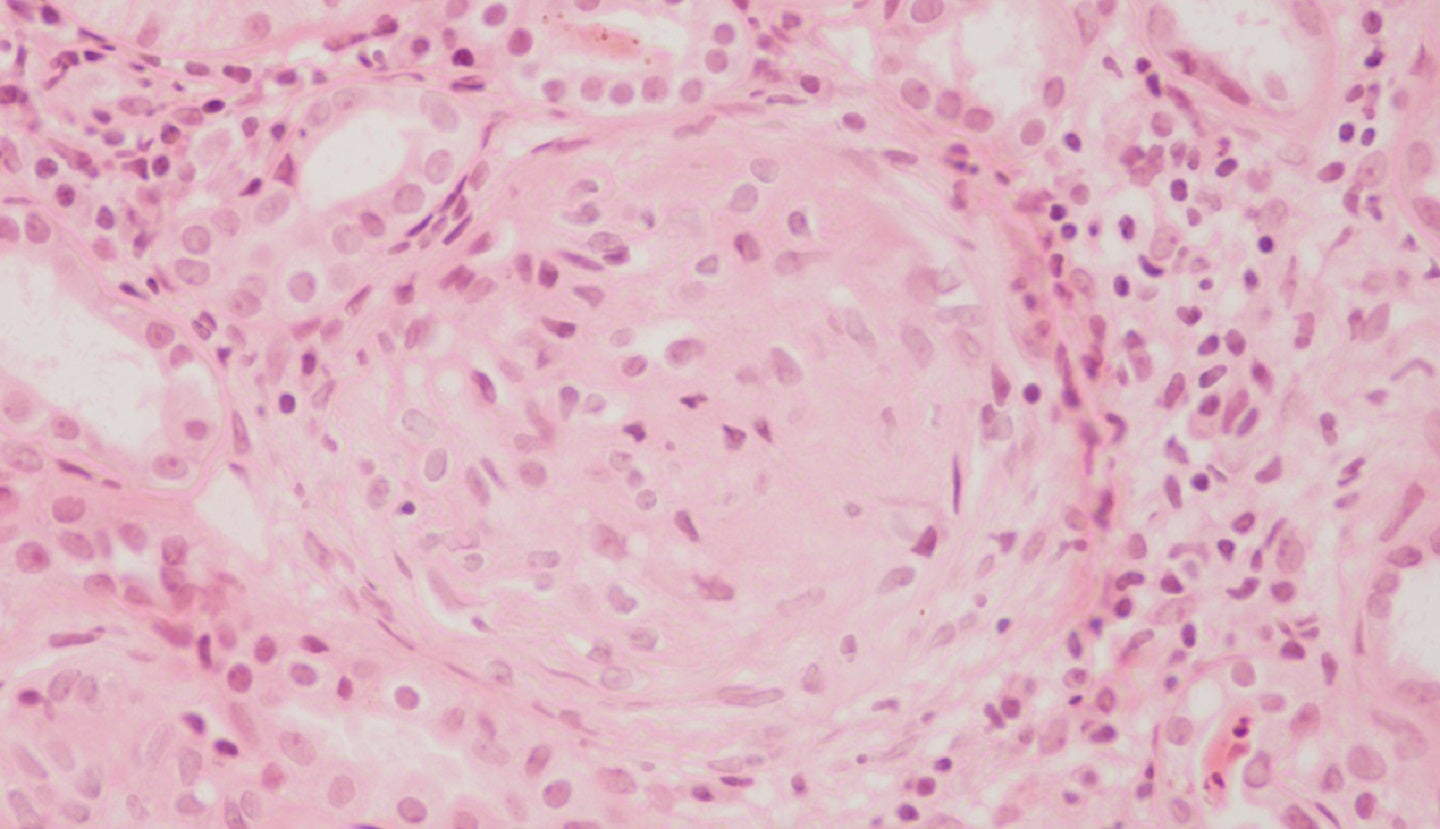 Rona Therapeutics has entered a partnership with Keymed Biosciences to discover and develop first-in-class siRNA [a double-stranded RNA molecule that is non-coding] therapeutics for glomerulonephritis, also known as severe kidney disease.
The alliance will benefit from both companies' scientific and technological know-how. It will be based on Rona's exclusive platform in RNAi targeting liver and extrahepatic tissues.
Rona will employ its proprietary RAZOR platform to discover and recognise siRNA lead compounds directed to a new target associated with glomerulonephritis.
Keymed will provide its research and translational expertise.
Both companies will sign a profit/loss arrangement to advance the joint development and global commercialisation of the therapeutic product candidates created from these discovery initiatives.
The programme is expected to proceed towards clinical trials in the first half of 2024.
Rona Therapeutics founder and CEO Stella Shi stated: "We are looking forward to partnering with Keymed to jointly discover and develop transformative RNA therapeutics globally.
"Rona's proprietary next-generation siRNA platform technology and the advanced biology expertise from Keymed is a strategic fit for developing first-in-class siRNA therapeutics for devastating diseases like glomerulonephritis."
Glomerulonephritis, a major cause of renal impairment, is estimated to account for 25% to 30% of all end-stage renal disease cases.
Commonly-found outcomes of primary glomerulonephritis include IgA nephropathy, lupus nephritis and membranous nephropathy.
Keymed Biosciences founder and CEO Dr Bo Chen stated: "We keep focusing on the urgent unmet clinical needs and the dedication to provide patients with high-quality, affordable, and innovative therapies.
"Taking advantage of Rona's pioneering next-generation siRNA platform and Keymed's sophisticated biology expertise, the collaboration will provide exciting opportunities for both companies to explore the potential targets that have not been successfully modulated through conventional therapeutic modalities."
Cell & Gene Therapy coverage on Pharmaceutical Technology is supported by Cytiva.
Editorial content is independently produced and follows the highest standards of journalistic integrity. Topic sponsors are not involved in the creation of editorial content.