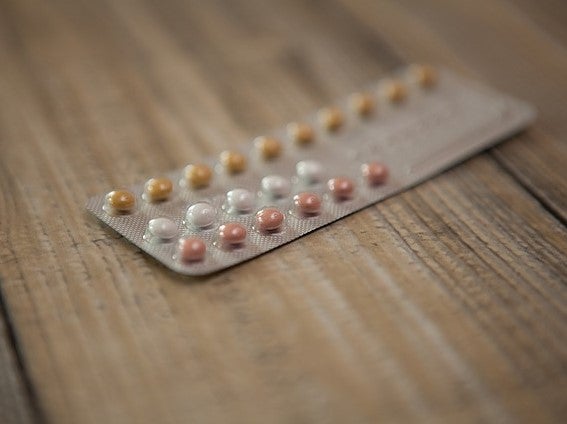 The UK Royal College of Obstetricians and Gynaecologists' Faculty of Sexual and Reproductive Healthcare (FSRH) has updated its guidance on combined hormonal contraception to conclude there is no health benefit from taking a seven-day hormone break every 21 days.
Combined hormonal contraception includes a combined pill consisting of both oestrogen and progesterone, as well as a vaginal ring and transdermal patch.
The FSRH guidance, which is accredited by the UK's pricing regulator the National Institute of Health and Care Excellence, also stated that patients can safely taker fewer or no breaks from contraception to avoid monthly periods and related symptoms.
It goes on to say if an interval is taken, shortening it from seven to four days could further reduce the risk of pregnancy.
FSRH vice-president for clinical quality Dr Diana Mansour said: "Pill-taking often isn't perfect; the riskiest time to miss pills is at the beginning and the end of a pill-free interval. The guideline suggests that by taking fewer hormone-free intervals – or shortening them to four days – it is possible that women could reduce the risk of getting pregnant on combined hormonal contraception."
The co-director of the faculty's clinical effectiveness unit Dr Sarah Hardman said: "Combined hormonal contraception can allow women to have a regular monthly bleed, whereas bleeding can be unpredictable with some other contraceptives. It can make periods lighter and less painful too.
"If a woman wants to avoid periods on combined hormonal contraception she can run the packets together – we don't need a regular monthly bleed to be healthy, and lots of women welcome the option of avoiding bleeding."
In line with the National Health Service's new digital focus, another update in the guidance argues online consultations are sufficient for combined hormonal contraception.
Also, the FSRH recommends that women can be safely prescribed a one-year supply of contraceptive pill after their first consultation, rather than three months. Mansour continues: "If the combined pill is the woman's preferred option and it is deemed safe for her, clinicians can prescribe a year's supply at the first consultation, with recommended annual follow-up."