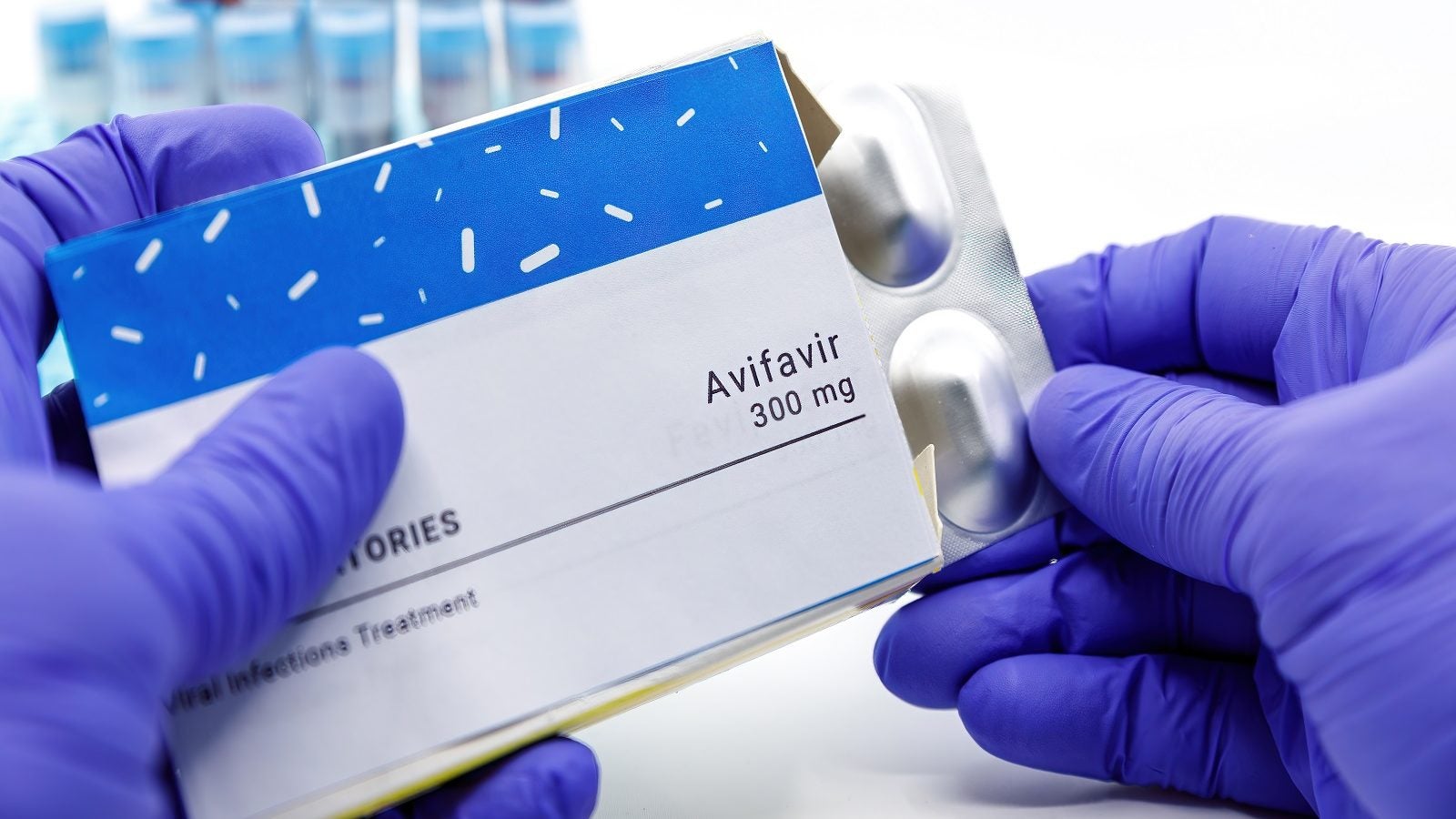 The Ministry of Health of the Russian Federation has granted a temporary registration certificate to Covid-19 treatment, Avifavir, produced by the Russian Direct Investment Fund (RDIF) and ChemRar Group.
Said to be the country's first Covid-19 drug, Avifavir is a generic version of an anti-flu drug, Avigan, which has been used in Japan since 2014 to treat severe forms of influenza.
Avifavir demonstrated effectiveness in clinical trials performed by IM Sechenov First Moscow State Medical University, Lomonosov Moscow State University and additional medical and academic institutions.
Last month, ChemRar Group and RDIF reported positive data from a multi-centre clinical trial of the drug in patients hospitalised due to Covid-19.
During the trial, 40 patients were treated with the drug. Of these participants, 60% tested negative for coronavirus following five days of treatment, two times higher compared to those on standard therapy.
RDIF said that the final stage of Avifavir clinical trials in 330 patients is ongoing.
Russian Direct Investment Fund CEO Kirill Dmitriev said: "Afivavir is not only the first antiviral drug registered against coronavirus in Russia, but it is also perhaps the most promising anti-Covid-19 drug in the world.
"It was developed and tested in clinical trials in Russia in an unprecedentedly short period of time enabling Afivavir to become the first registered drug based on Favipiravir in the world."
Meanwhile, Russian Health Minister Mikhail Murashko said at a press conference on 30 May that trials of a Covid-19 vaccine should commence within the coming two weeks.
Murashko was quoted by TASS news agency as saying: "Efforts to create vaccines are underway on at least five tracks. We need to keep in mind that drugs used to prevent infections must be safe. Trials continue and we plan to launch clinical trials within the next two weeks."
Russian Deputy Prime Minister Tatyana Golikova noted that a Covid-19 vaccine may be registered in the country in August.