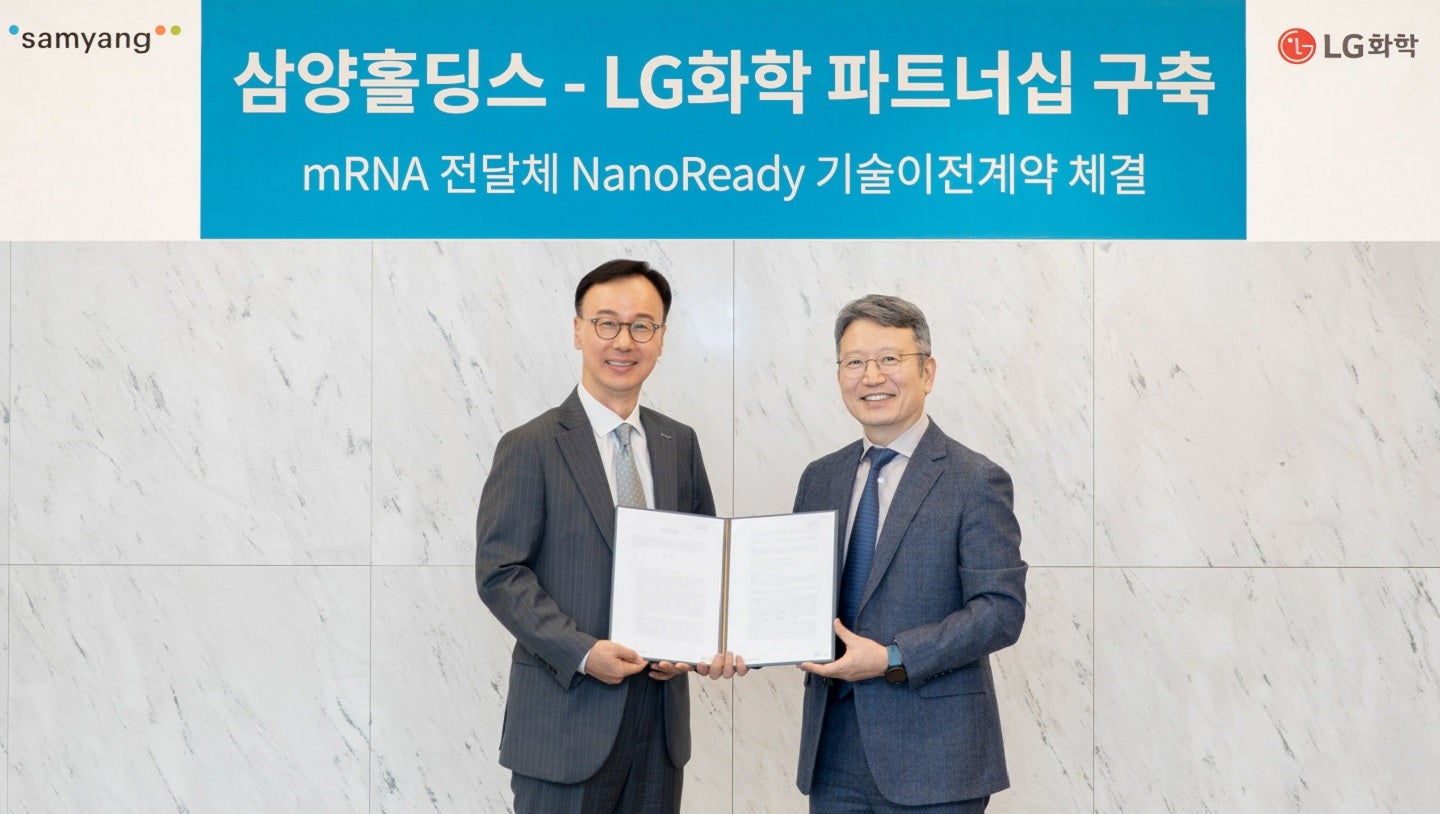 Samyang has entered into a strategic partnership agreement with LG Chem to develop new cancer therapeutics using Samyang's technology, NanoReady.
Samyang will provide LG Chem non-exclusive rights to the NanoReady technology, along with a supply of its key components.
LG Chem will use the technology for the development of innovative mRNA-based cancer therapeutics with maximised therapeutic efficacy.
In return, the company will make an upfront payment and a series of milestone-linked payments to Samyang.
Samyang Holdings Biopharm Division CEO Young-Joon Lee stated: "LG Chem has exceptional research and development expertise in innovative drug development and a number of promising new drug pipelines.
"Taking this recent deal as a driving force, we will continue to strengthen our partnership with LG Chem.
"By leveraging the capabilities of the two companies, we hope to accelerate the development of innovative cancer therapy to significantly improve the lives of suffering cancer patients."
The company stated that NanoReady provides high versatility to different mRNA molecules.
When combined with mRNA therapeutic molecules developed by LG Chem, the pre-made drug delivery formulation helps to simplify and improve the combination process.
This is expected to shorten the development time of new drugs and to support personalised treatments.
LG Chem Life Sciences company head Ji-Woong Son said: "We hope to maximise success through active collaboration between the two companies, with the aim to provide innovative mRNA-based cancer therapeutics to patients worldwide."
Cell & Gene Therapy coverage on Pharmaceutical Technology is supported by Cytiva.
Editorial content is independently produced and follows the highest standards of journalistic integrity. Topic sponsors are not involved in the creation of editorial content.