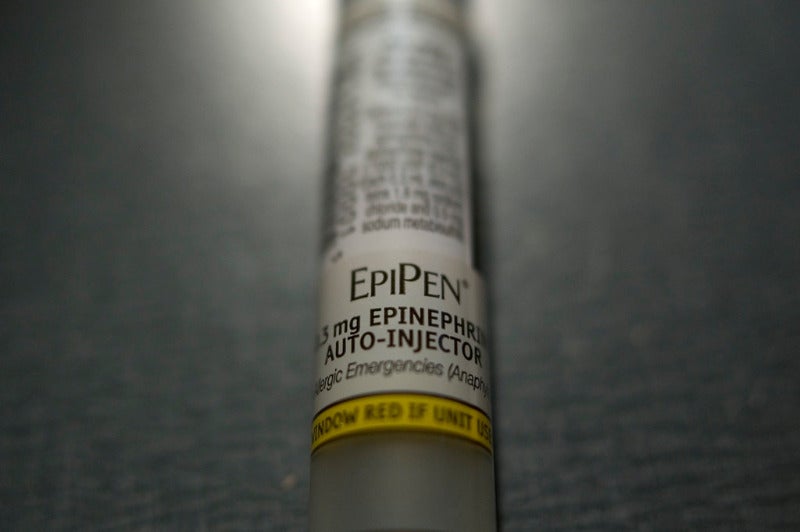 Novartis unit Sandoz has launched an epinephrine injection product at local pharmacies in the US, as a shortage of the treatment continues across the country.
Called Symjepi, the new product is available as a single-dose, pre-filled syringe and device combination in 0.3mg and 0.15mg dosing options.
It is intended to provide an alternative to epinephrine auto-injectors for the emergency treatment of allergic reactions, including anaphylaxis.
Medication is designed for immediate administration to patients who are believed to be at an increased anaphylaxis risk or those who had previous anaphylactic reactions.
Earlier this year, Sandoz introduced 0.3mg Symjepi injection in hospitals.
The latest launch will enable the company's large wholesaler customers to supply both 0.3mg and 0.15mg doses to hospitals and clinics in the US.
Sandoz president Carol Lynch said: "Patients and health care professionals are trying to navigate this critical shortage of self-injectable epinephrine products, which is why Sandoz is immediately making Symjepi available in adult and paediatric doses to patients at their local pharmacies.
"Our collaboration with retail partners will enable patients and their caregivers to conveniently access Symjepi, a cost-effective treatment option with a compact and user-friendly design."
The new epinephrine injection will be made available in alliance with Adamis Pharmaceuticals.
Reuters noted that a two-pack of adult-dose Symjepi syringes has a wholesale price of $250, which is lower than that of Mylan's authorised generic unit and Teva's EpiPen auto-injector.
Mylan's EpiPen is widely used for severe allergic reactions. However, there has been a shortage of branded epinephrine auto-injectors due to manufacturing delays.
Pfizer's Meridian Medical Technologies produces the EpiPens at its facility near St Louis, added Reuters.
In September last year, pharmaceutical company kaléo partnered with drugstore chain Walgreens to offer enhanced access to an epinephrine auto-injector called AUVI-Q.