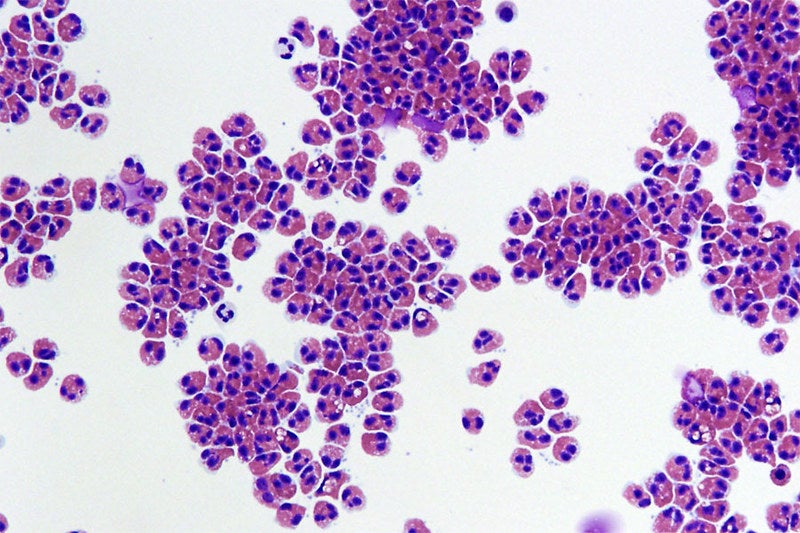 Novartis unit Sandoz has secured approval from the US Food and Drug Administration (FDA) for its filgrastim biosimilar, Ziextenzo.
Ziextenzo is a long-acting version of filgrastim approved to reduce the incidence of infection in cancer patients receiving chemotherapy.
Infections are manifested by low white blood cell count and fever in patients with non-myeloid malignancies on myelosuppressive anti-cancer drugs.
According to Sandoz, a study found that more than 60,000 cancer patients are hospitalised each year in the US with signs of neutropenia, including fever or infection.
Sandoz president Carol Lynch said: "The approval of Ziextenzo expands our oncology portfolio, providing physicians with a long-acting supportive oncology biosimilar option.
"It builds on the foundation of trust and experience we developed with our short-acting filgrastim Zarxio, the leading filgrastim by market share in the US, including consistent product supply and reliable patient services."
FDA approval comes from analytical, preclinical and clinical research of Ziextenzo, including data from a pivotal pharmacokinetics (PK) and pharmacodynamics (PD) study.
Researchers observed PK and PD similarities in all treatment groups tested in the study without any clinically meaningful differences in safety and immunogenicity.
Sandoz's biosimilar pegfilgrastim is marketed in Europe as Ziextenzo (pegfilgrastim) since 2018. The company plans to launch it in the US this year alongside its portfolio of eight marketed biosimilars, including four within the US.
In September, Sandoz entered a deal with Polpharma Biologics for exclusive rights to commercialise a proposed biosimilar of Biogen's multiple sclerosis drug natalizumab.
Natalizumab is a disease-modifying therapy (DMT) indicated for relapsing-remitting multiple sclerosis (RRMS).