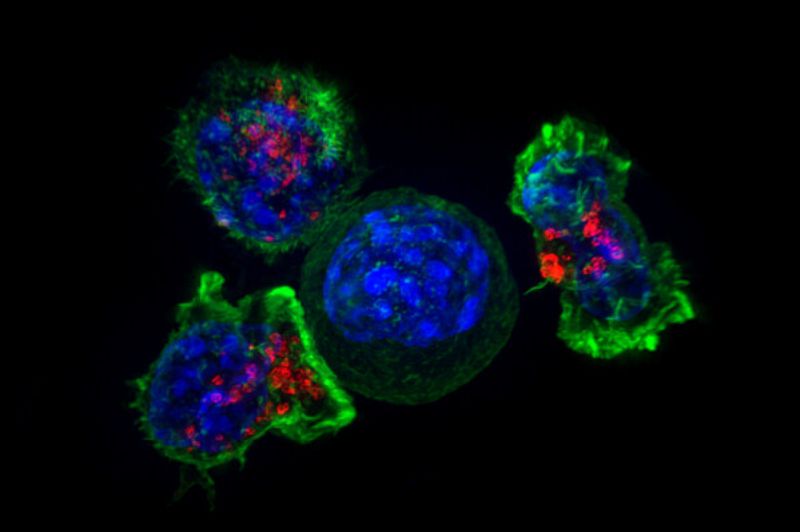 French pharmaceutical company Sanofi has agreed to acquire all outstanding shares of biotechnology firm Synthorx for a total consideration of $2.5bn, or $68 per share in cash.
Synthorx focuses on developing therapies for cancer and autoimmune diseases.
The company uses its Expanded Genetic Alphabet platform to expand the genetic code with the addition of a new DNA base pair. The technology enables the development of biologics called Synthorins.
Synthorx's lead immuno-oncology (IO) candidate is an IL-2variant, THOR-707, being developed as a monotherapy and in combination with an immune checkpoint inhibitor to treat various cancers.
Compared to other IL-2 compounds, THOR-707 is said to have shown better pharmacological profile, less frequent dosing and therapeutic superiority.
THOR-707 and other cytokine programmes from Synthorx are expected to boost Sanofi's immuno-oncology pipeline.
Sanofi Research & Development global head John Reed said: "By selectively expanding the numbers of effector T-cells and natural killer cells in the body, THOR-707 can be combined with our current oncology medicines and our emerging pipeline of immuno-modulatory agents for treating cancer.
"Moreover, Synthorx's pipeline of engineered lymphokines has great promise not only for oncology but also for addressing many autoimmune and inflammatory diseases."
The French company also intends to leverage Synthorx's Expanded Genetic Alphabet platform to develop therapies to treat cancer, as well as other diseases.
Furthermore, the platform is complimentary with Sanofi's existing therapeutic platforms, such as Nanobody technology.
Synthorx president and CEO Laura Shawver said: "We are grateful that Sanofi has acknowledged the value of our Expanded Genetic Alphabet platform and the potential of our pipeline of optimised therapeutics for cancer and autoimmune disorders.
"Importantly, Sanofi has a portfolio of therapeutics that holds incredible promise for combining with our cytokine Synthorins to benefit patients around the world."
The acquisition, subject to customary closing conditions, has secured approval from boards of directors of both parties. The transaction is set to close in the first quarter of next year.
In January, Sanofi bolstered its immuno-oncology portfolio through a restructured agreement with Regeneron Pharmaceuticals.