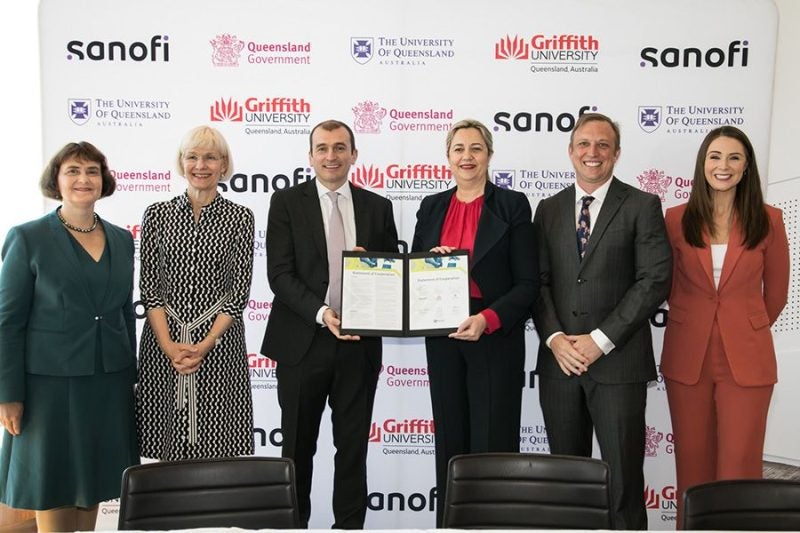 Sanofi has signed an agreement with the Queensland Government in Australia to establish a $190m (A$280m) research facility in Brisbane.
With the establishment of this Translational Science Hub, Queensland is set to become an international messenger ribonucleic acid (mRNA) vaccine hub.
According to the latest deal, the University of Queensland (UQ) and Griffith University will serve as foundational partners.
The hub will connect Queensland scientists with the teams at Sanofi's mRNA Centre of Excellence in the US and France, putting them at the front of international vaccine development and biomedical research.
The facility will leverage the infrastructure and labs of both universities and the Translational Research Institute (TRI). 
With an initial focus on enchaining mRNA technology and developing a vaccine for Chlamydia, the research at the hub is anticipated to commence in the first quarter of next year.
Anticipated to create up to 200 jobs in Queensland, the facility could also boost the biomanufacturing supply chain in the state.
Additionally, the hub could bring more capabilities, supply-chain expertise and clinical assessments to the region.
mRNA technology is projected to offer a new generation of vaccines that direct specific cells to generate proteins that are detected by the immune system to develop a defence.
Queensland Government Premier Annastacia Palaszczuk said: "Queensland has some of the best researchers in the world, and the Translational Science Hub will give them the platform to develop life-saving vaccines.
"If Covid-19 taught us anything, it's the importance of local capability rather than relying on global markets.
"We want the world to know that Queensland is where business can come to do science, and science can come to do business."
In October, Sanofi and BioMed X signed a research partnership to utilise artificial intelligence (AI) for developing drugs.
Cell & Gene Therapy coverage on Pharmaceutical Technology is supported by Cytiva.
Editorial content is independently produced and follows the highest standards of journalistic integrity. Topic sponsors are not involved in the creation of editorial content.