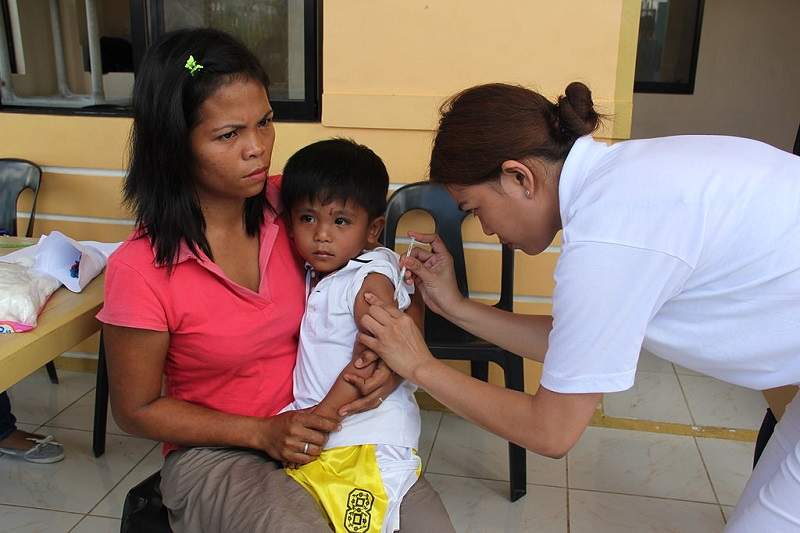 The Public Attorney's Office (PAO) in the Philippines has filed a lawsuit against Sanofi seeking compensation for the death of a 10-year-old girl allegedly caused by a vaccine manufactured by the drug company.
The PAO is demanding compensation of PHP4.2m ($81,600) after the girl was injected with Dengvaxia, a vaccine manufactured by Sanofi to prevent dengue fever. The agency claims that she should not have been given the vaccine after a post-mortem showed that she had a pre-existing condition.
Sanofi has stated that it was not aware of any deaths that had occurred as a result of the vaccination.
Dengue fever is a viral infection spread by mosquitoes. The infection causes a flu-like illness, and occasionally develops into a potentially lethal complication called severe dengue. With 732 deaths in 2017, the Philippines has one of the highest fatality rates from the disease in the world.
The Philippines launched the world's first public dengue vaccination programme in 2016. However, the programme was stopped in November 2017 after Sanofi warned the vaccine could make symptoms worse in people who contracted the disease for the first time after being vaccinated.
Of the 830,000 children who were vaccinated with Dengvaxia, 14 have reportedly died. The Filipino government is currently investigating the deaths. While health officials have said that three of the deaths may have a "casual association" with the vaccine, they have found no evidence that the other deaths were connected to the vaccine. Sanofi denies responsibility.
In January, The Filipino Department of Health demanded that Sanofi refund money spent vaccinating schoolchildren with Dengvaxia after the vaccination programme was stopped.
Sanofi was asked to refund PHP3.2bn ($62mn) spent on the programme. Although Sanofi agreed to refund half of the money to cover the remaining unused vaccines, it has refused to pay for the vaccines that had already been used.
In a statement, Sanofi justified its decision to not refund as it would imply that the vaccine was not effective.
Sanofi Pasteur Asia-Pacific chief Thomas Triomphe told a congressional hearing in Manila:  "The positive effect of the immunisation has been provided and reimbursing the used [vaccine] will be de facto admitting that the vaccine is ineffective, which is not the case. The vaccine is effective and we also strongly believe that reimbursing the used [vaccine] will give the wrong signal and will create more concern and fear in the parents of the people that have been immunised and it will also create more concern for any vaccination programme in the Philippines."
The PAO is now preparing civil cases against Sanofi and health officials behind the vaccination.
Health officials have warned that the numbers of people in the country receiving vaccinations for other preventable diseases may drop as a result.