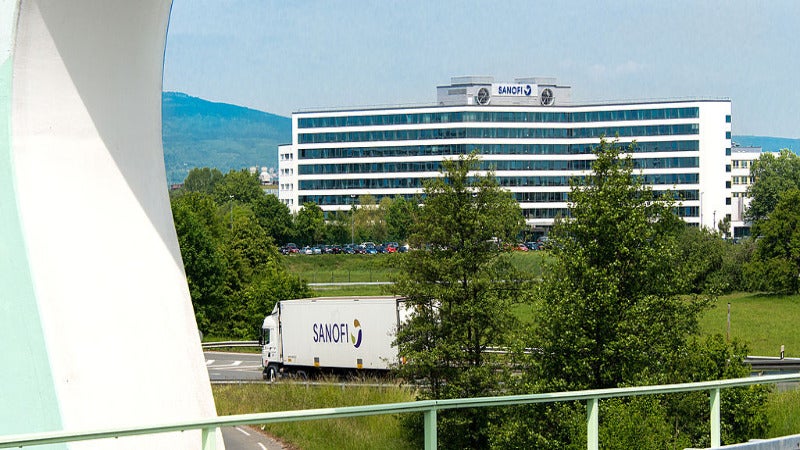 Sanofi has signed a licensing agreement to develop and commercialise Verastem Oncology's Copiktra (duvelisib) in Russia and CIS, Turkey, the Middle East and Africa.
Under the deal, Sanofi gets exclusive rights for the drug across all cancer indications. The French pharmaceutical company will have the marketing authorisation and product licence in these regions.
The agreement also provides Sanofi with the right to partner with Verastem Oncology on some development and clinical trial activities globally.
Copiktra is an oral phosphoinositide 3-kinase (PI3K) inhibitor targeting PI3K-delta and also PI3K-gamma.
Last September, the US Food and Drug Administration (FDA) approved the drug to treat adults with chronic lymphocytic leukaemia/small lymphocytic lymphoma (CLL/SLL) following at least two previous treatments.
The regulator also granted accelerated approval for treating relapsed or refractory follicular lymphoma (FL) in adults who received at least two prior systemic therapies.
Copiktra comes with a boxed warning for fatal and serious toxicities such as infections, diarrhoea or colitis, pneumonitis and cutaneous reactions.
Sanofi Genzyme China & Emerging Markets head David Khougazian said: "This agreement adds to our pipeline an oncology medicine with an innovative mechanism of action and a significant potential of new hope for the patients suffering from those types of blood malignancies with a high unmet medical need.
"Partnering with Verastem Oncology for the development and commercialisation of Copiktra is consistent with our goals to deliver enhanced patient care and to expand our presence in oncology in emerging markets."
As part of the agreement, Sanofi will make a $5m upfront payment, followed by up to $42m in development and sales milestones, as well as royalties on future sales of the drug in licensed regions.
Sanofi recently entered a deal with Roche for the exclusive over-the-counter (OTC) rights to Tamiflu for the prevention and treatment of influenza in the US.