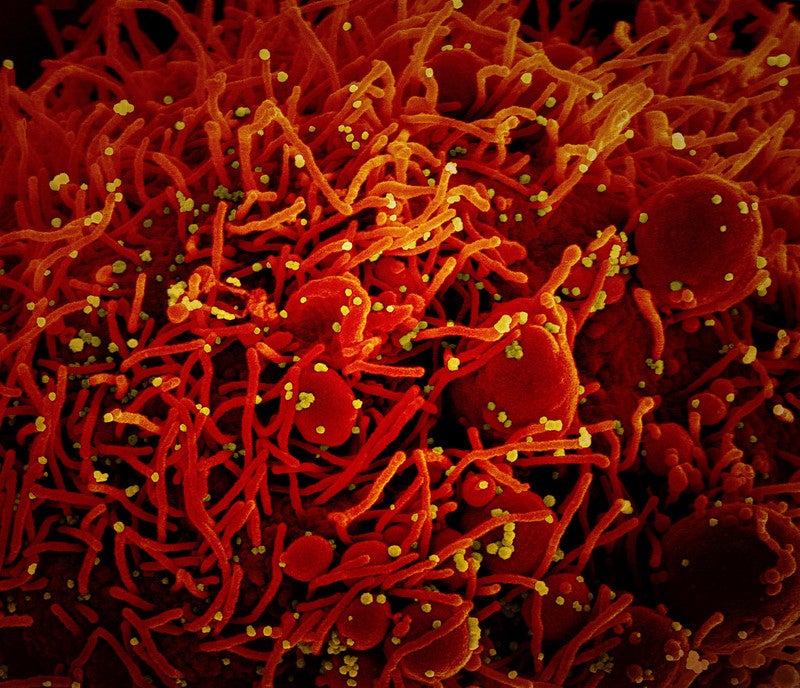 Swiss-based Santhera Pharmaceuticals has partnered with Cold Spring Harbor Laboratory (CSHL) to explore the use of lonodelestat (POL6014) as a potential treatment for acute respiratory distress syndrome (ARDS) caused by Covid-19.
CSHL researchers joined a new consortium of international non-clinical and clinical experts called 'NETwork to target neutrophils in Covid-19'.
The consortium will analyse the role of neutrophils and neutrophil extracellular traps (NETs) in the Covid-19 pathology, while also investigating hNE and other targets for the treatment of the novel coronavirus infection.
NETs are macromolecular DNA structures and proteins that neutrophils can expel; hNE is generated by neutrophils during NETs formation.
Santhera noted similarities between the clinical presentation of severe Covid-19 and NETs-drive diseases such as ARDS.
Based on similarities, the consortium believes that excess NETs may be associated with Covid-19 and hNE inhibition may help inhibit NETs in these patients.
Cold Spring Harbor Laboratory associate professor Mikala Egeblad said: "There is a strong scientific rationale that inhibition of hNE may interrupt a neutrophil-driven inflammatory cascade that leads to ARDS in Covid-19 patients.
"Based on previous work with lonodelestat in models of ARDS and acute lung injury, we were very encouraged about the potential of lonodelestat."
Santhera will supply lonodelestat, as well as offer intellectual support to CSHL, which will immediately begin the non-clinical research programme.
The programme is intended to validate hNE as a target and study lonodelestat as a potential Covid-19 therapeutic.
In preclinical studies, lonodelestat was effective in animal models of neutrophil activation in lung tissue and of acute lung injury (ALI).
The drug completed Phase I single-dose escalation trials in healthy volunteers and patients with cystic fibrosis (CF). It is currently being evaluated in a multiple ascending dose study in CF patients.