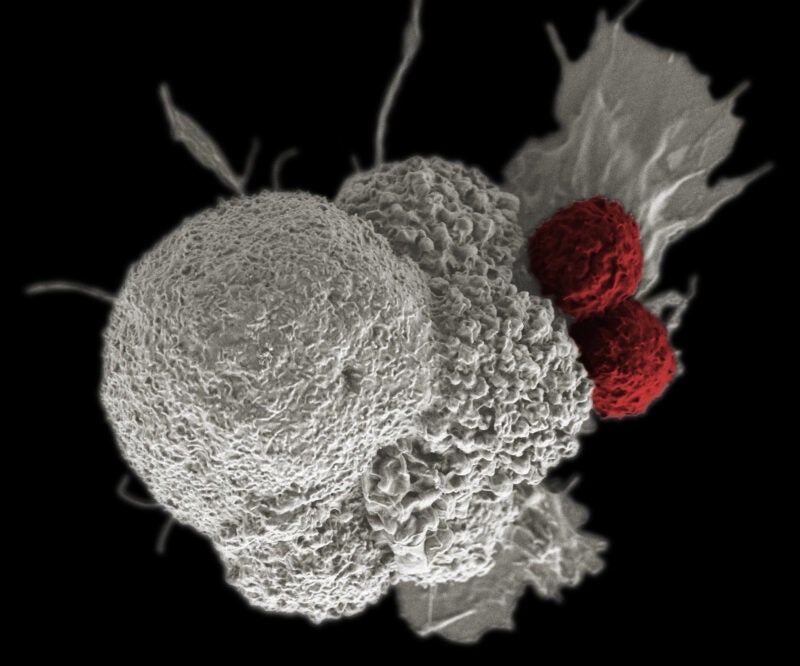 Sanyou Biopharmaceuticals and Shanghai KangaBio have signed a licencing agreement to expedite the development and innovation of the former's monoclonal antibody drug.
The latest deal will grant KangaBio an exclusive licence for the use of the antibody to carry out research, development, production and marketing of immunotherapy products.
Sanyou and KangaBio will join forces to offer new prodrug development for immunotherapy based on their expertise and industry resources.
Shanghai KangaBio founder and CEO Dr Weidong Jiang said: "KangaBio is committed to developing low toxicity and high efficacy immuno-agonists and innovative prodrugs of multi-specific antibodies.
"This strategic partnership with Sanyou is expected to utilize the advantages of Sanyou's internationally leading innovative antibody drug development and value transformation platform, to further enrich KangaBio's innovative product pipeline, to accelerate the R&D of our innovative antibody drugs and to address unmet clinical needs."
The companies have earlier signed a partnership agreement for two monoclonal antibody drugs of Sanyou and also entered a high-level term sheet.
Apart from transferring the licence of the drug candidates, the firms have reached joint development, commissioned research and development (R&D), technical works as well as other staged R&D partnership kinds.
To offer complete support for KangaBio's drug development, Sanyou fully utilises its six kinds of one-stop innovative antibody drug integrated services.
Additionally, 11 flexible and adaptable antibody drug R&D staged technical service types and 11 kinds of varied antibody generation featured services of the company will be used.
Sanyou Biopharmaceuticals founder and CEO Dr Guojun Lang said: "During the past numerous collaborations, Sanyou has saved valuable time with the pre-clinical drug R&D for KangaBio, owing to the comprehensive innovative drug development system and rich industrialisation experiences.
"We look forward to more in-depth communication and collaboration with KangaBio in the future and wish that this collaboration will bring benefits to the development of KangaBio."