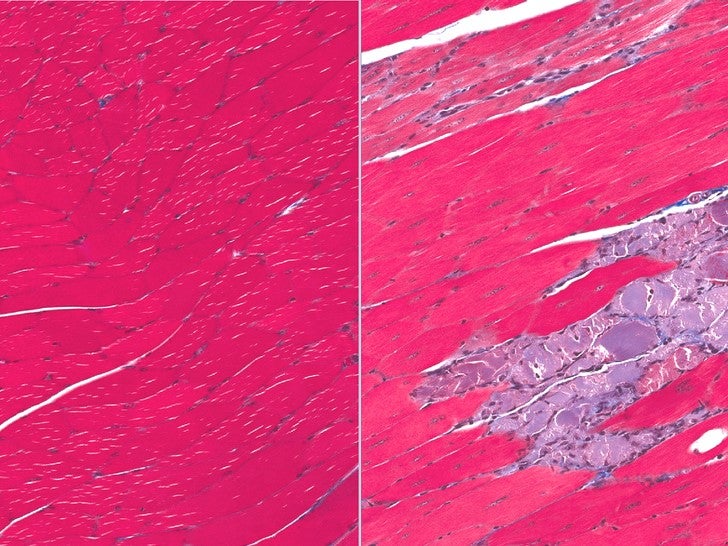 US rare disease gene therapy company Sarepta has exercised its right from an exclusive partnership to acquire another gene therapy company Myonexus.
Sarepta will pay $165m to Myonexus shareholders after the closing of customary conditions.
In May 2018, Sarepta and Myonexus agreed to jointly develop five gene therapies targeting five of the most severe and common subtypes of is .
Three of these therapies are currently in clinical development; the remaining two are in pre-clinical stages.
They all use the same AAVrh74 vector used by Sarepta's micro-dystrophin programme. This vector allows the treatment to be delivered directly into cardiac and skeletal muscle.
Sarepta president and CEO Doug Ingram said: "The five LGMD gene therapies being developed fit brilliantly with Sarepta's mission to develop therapies with the potential to rescue the lives of patients with serious life-limiting rare genetic diseases.
"Our confidence in these programs has come from the fact that our micro-dystrophin gene therapy and the Myonexus programs have much in common, including inventors from Nationwide Children's Hospital, a shared vector in AAVrh74 and, to date, similar pre-clinical safety data.
"We are excited to acquire Myonexus, which will allow us to move rapidly to find solutions for LGMD patients and continue to build out and validate our gene therapy engine."
Myonexus CEO and president Michael Triplett said: "We partnered with Sarepta less than a year ago, as we shared the mutual goal of developing LGMD therapies on behalf of patients with debilitating and fatal disease.
"This acquisition solidifies a commitment to rapidly advance therapies on behalf of patients who currently don't have treatment options."
Sarepta also announced positive results from three LGMD clinical participants who had received MYO-101, which is one of therapies created in collaboration with Myonexus.
Earlier in February, the US Food and Drug Administration accepted Sarepta's new drug application for Golodirsen, a gene therapy for another types of muscular dystrophy, Duchenne.