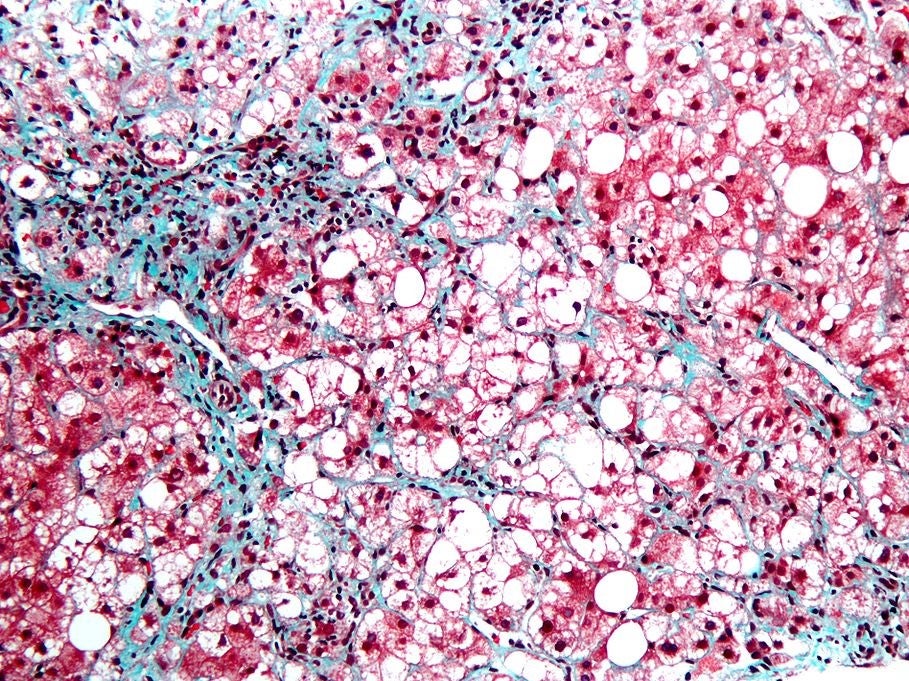 The Drug Controller General of India has approved Zydus' saroglitazar for non-cirrhotic non-alcoholic steatohepatitis (NASH), making this the first drug approved for this indication approved anywhere in the world.
NASH is characterised by the accumulation of fat in the liver. It can progress and lead to cirrhosis and liver failure, which can only be treated through liver transplants.
Zydus chairman Pankaj Patel said: "We are happy that our efforts to discover and develop a novel drug for patients living with NASH, an unmet healthcare need globally have been successful.
"Saroglitazar will provide hope and new lease of life for millions of patients in India suffering from NASH."
The condition affects between 10% and 30% of the world's population; its prevalence in India is approximately 25%.
The approval of saroglitazar was based upon the results of the EVIDENCES I, II and IV studies. In the Phase II EVIDENCES I study, the drug demonstrated an improvement in liver enzymes and lipids in patients with non-alcoholic fatty liver disease, a preliminary stage of NASH.
EVIDENCES II was a Phase III study where saroglitazar was compared to placebo in Indian patients, which evaluated the histological improvement of NASH using a liver biopsy after 52 weeks of treatment. Saroglitazar met both its primary and secondary endpoints, since it reduced liver fat, liver enzymes and disease activity.
The drug also met its primary and secondary endpoints in the US Phase II EVIDENCES IV trial.
Initially, saroglitazar was developed for the treatment of diabetic dyslipidemia and hypertriglyceridemia in patients with type-2 diabetes, whose disease was not controlled by statins alone. It was approved, under the brand name, Lipaglyn for this indication in January this year.
The reason why saroglitazar is effective in both indications is because of its eroxisome proliferator-activated receptor alpha and gamma properties, which have a role in lipid metabolism and insulin sensitivity.