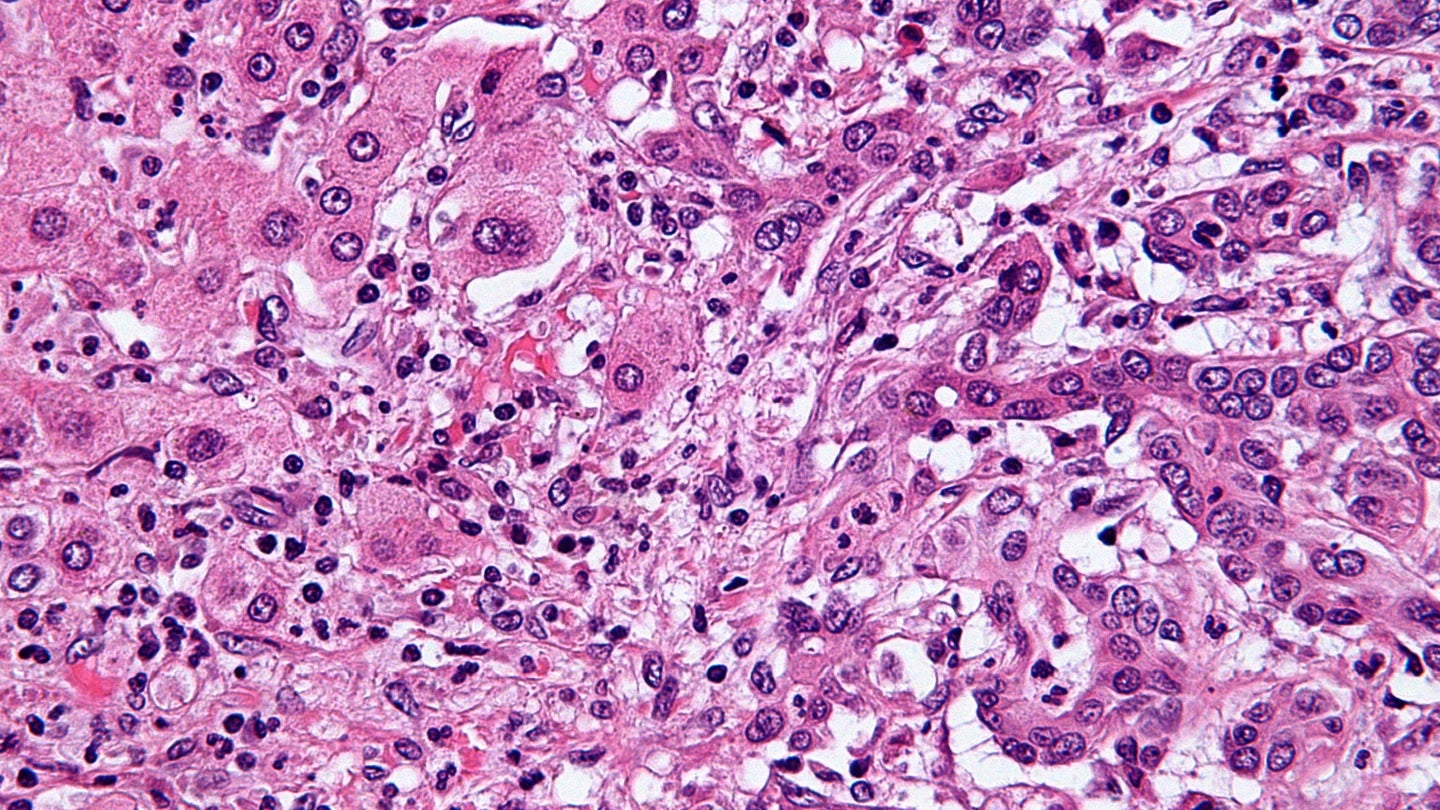 Servier has received marketing authorisation from the European Commission (EC) for Tibsovo (ivosidenib tablets) to treat isocitrate dehydrogenase-1 (IDH1)-mutated acute myeloid leukaemia (AML) and IDH1-mutated cholangiocarcinoma.
Tibsovo is an isocitrate dehydrogenase-1 inhibitor indicated to treat IDH1 R132-mutated locally advanced or metastatic cholangiocarcinoma in adult patients who have previously received a minimum of one line of systemic therapy.
Along with azacytidine, the therapy is indicated to treat newly diagnosed IDH1 R132-mutated AML adult patients who are not eligible to receive standard induction chemotherapy.
It is claimed to be the first and only IDH1-targeted therapy to receive approval in Europe.
Servier Global Product Strategy executive vice-president Philippe Gonnard stated: "IDH1 mutations are major drivers of disease progression in acute myeloid leukaemia and cholangiocarcinoma, which are usually diagnosed at an advanced stage, highlighting the urgent need for a targeted therapeutic option.
"The development of new targeted therapies such as Tibsovo, which works differently from traditional chemotherapies, is now providing treatment options that may increase the life expectancy and quality of life for patients."
This regulatory approval for Tibsovo to treat cholangiocarcinoma was supported by the data obtained from the ClarIDHy Phase III trial.
Findings showed that the median progression-free survival (PFS) for Tibsovo was 2.7 months and for placebo was 1.4 months.
The EC's approval in AML was supported by data from the multicentre, double-blind, randomised, placebo-controlled, global AGILE Phase III trial.
Tibsovo is approved in the US as monotherapy to treat IDH1-mutant relapsed or refractory AML in adult patients.
In May 2022, it was approved as a monotherapy or along with azacytidine for newly diagnosed IDH1-mutant AML adult patients aged 75 years or above, or those who have comorbidities that prevent the usage of intensive induction chemotherapy.