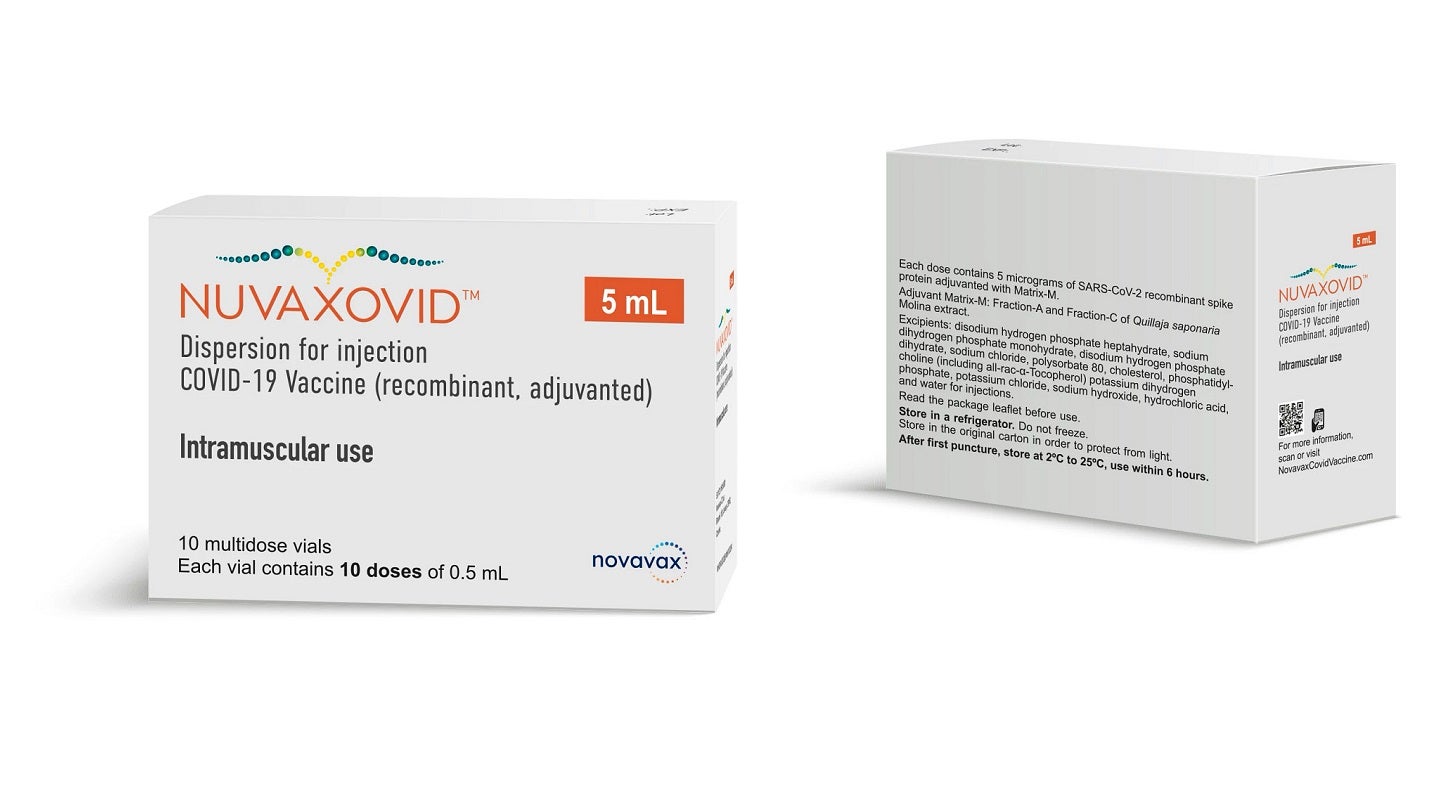 The Singapore Health Sciences Authority (HSA) has extended interim authorisation for Novavax's Covid-19 vaccine, Nuvaxovid (NVX-CoV2373), for use in individuals aged 12 to 17 years.
The ministry of health has also included the vaccine in the national vaccination programme as a non-mRNA option for use in this age group.
In February 2022, the regulator granted interim authorisation for Novavax's vaccine for use in adults aged 18 and above.
Nuvaxovid is a protein-based vaccine that has been developed using the company's recombinant nanoparticle technology.
It is made by creating copies of the surface spike protein of SARS-CoV-2.
Novavax president and CEO John Jacobs stated: "This news acknowledges the need to maintain access to a diverse Covid vaccine portfolio.
"We are pleased with this adolescent authorisation in Singapore as it ensures a protein-based option as part of public health measures."
The regulatory approval was based on data obtained from the paediatric expansion of the pivotal Phase III PREVENT-19 trial.
The trial was designed for assessing the effectiveness and safety of Nuvaxovid in 1,799 individuals aged 12 to 17 years in the US.
Nuvaxovid met the trial's primary endpoint based on neutralising antibody response and showed overall clinical efficacy when the Delta variant was the predominant circulating SARS-CoV-2 strain in the country.
It has already received authorisation in more than 40 markets across the world.
In January 2023, the company received expanded approval from the Korean ministry of food and drug safety (KMFDS) for Nuvaxovid for use as a booster dose in adults aged 18 and above.