Chinese biopharmaceutical products company Sinovac Biotech has received $15m in funding to advance the development of its Covid-19 vaccine candidate, CoronaVac.
Advantech Capital and Vivo Capital have invested $7.5m each in Sinovac subsidiary Sinovac Research and Development. The investment is said to convert into 7.5% of the total equity interest in Sinovac R&D.
Sinovac started developing the inactivated vaccine against Covid-19 in January this year in collaboration with academic research institutes in China.
In preclinical studies, the vaccine candidate was found to be safe and provided protection to rhesus macaques monkeys. Findings were published in Science journal.
Sinovac chairman, president and CEO Weidong Yin said: "Our study shows that our inactivated vaccine candidate induced SARS-CoV-2-specific neutralising antibodies in mice, rats, and non-human primates, specifically the rhesus macaque.
"In fact, the results showed that our vaccine candidate offered safe and complete protection in rhesus macaques against SARS- CoV-2 strains."
The company secured approval in April to conduct Phase I/II clinical trials of the vaccine candidate in China. It begun the Phase I trial in 144 healthy adult participants aged 18-59 years.
During the Phase I study, CoronaVac's safety, tolerance and preliminary immunogenicity were evaluated.
Following preliminary evidence of the safety profile of the vaccine in the Phase I trial, a Phase II study was commenced this month. The Phase II trial is assessing the vaccine's immunogenicity and safety in a larger population to determine dosage, regimen and immunisation schedule.
Yin noted: "Our proven track record of successful vaccination development has allowed us to make excellent progress on CoronaVac, our COVID-19 vaccine candidate, and the funding from Advantech Capital and Vivo Capital will provide us with the necessary resources to continue our work at this unprecedented pace."
The company is establishing a commercial vaccine production plant with an aim to manufacture up to 100 million doses of CoronaVac per year.
Free Report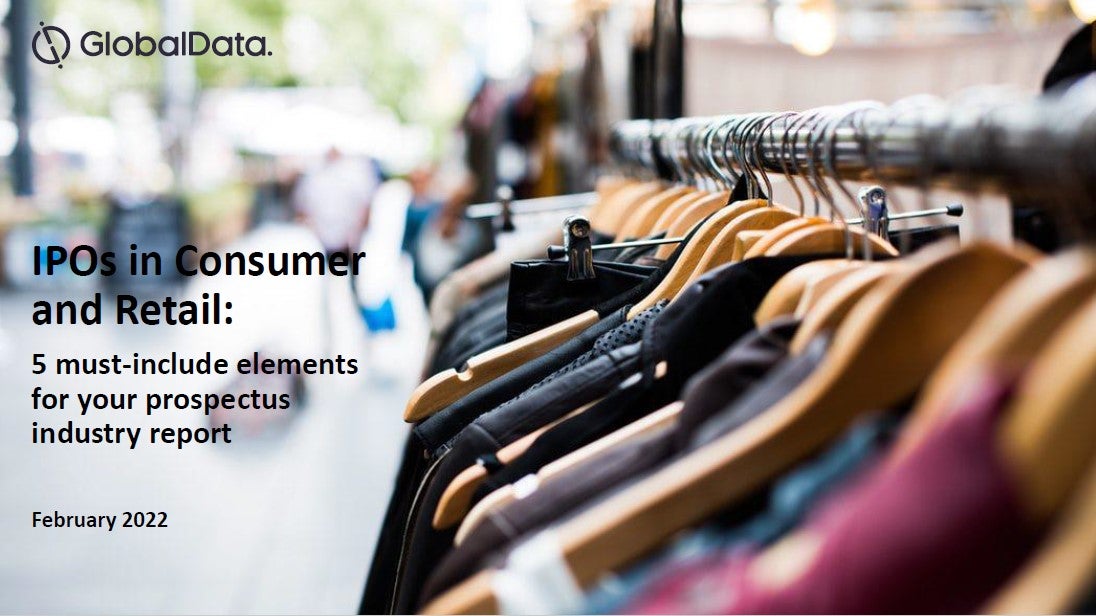 What's missing from your IPO industry assessment?
IPO activity all but stopped in 2020, as the investment community grew wary of the effects of COVID-19 on economies. No matter how deserving a business was of flotation, momentum was halted by concerns of when a 'new normal' of working patterns and trade would set in. Recently, sentiment has changed. Flotations picked up again during the second half of 2021, and now in 2022 the mood is decidedly optimistic. Business leaders have their eyes on fast rebounding economies, buoyant market indices and the opportunity once again to take their businesses public. As a result, global IPOs are expected to hit back this year. With GlobalData's new whitepaper, 'IPOs in Consumer and Retail: 5 must-include elements for your prospectus industry report', you can explore exactly what is needed in the essential literature. GlobalData's focus lies in the critical areas to get right:
Macroeconomic and demographic environment
Consumer context
Industry environment
Competitive environment
Route to market
Interested to learn more about what to include in your IPO Industry Assessment report? Download our free whitepaper.
by GlobalData