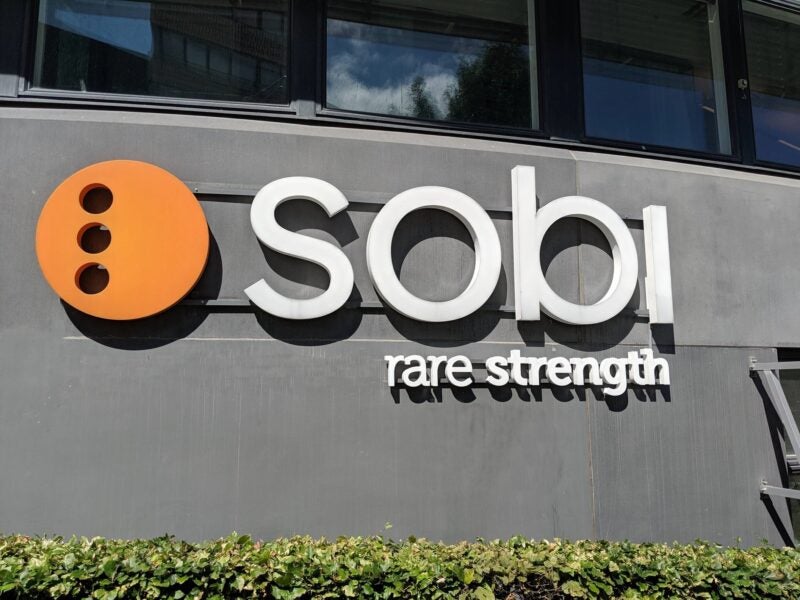 Swedish Orphan Biovitrum AB (Sobi) has signed an exclusive licence agreement with ADC Therapeutics to develop and market Zynlonta (loncastuximab tesirine) for hematologic and solid tumour indications in Europe and mostinternational markets, for up to $435m.
The deal, however, excludes the US, Greater China, Singapore and Japan.
Zynlonta is a CD19-directed antibody-drug conjugate (ADC).
As per the agreement, Sobi will make $55m as upfront payment to ADC Therapeutics.
Furthermore, ADC is entitled to get $50m on obtaining regulatory approval for Zynlonta from the European Commission (EC) to treat third-line diffuse large B-cell lymphoma (DLBCL).
Sobi will also make potential regulatory and sales-based milestone payments of up to nearly $330m to ADC as well as royalty payments based on net Zynlonta sales in territories of the former.
Under the deal, Sobi will provide 25% of the direct development costs up to $10m each year.
In October last year, the European Medicines Agency (EMA) validated the Marketing Authorization Application (MAA) for Zynlonta, which also received orphan drug designation for treating DLBCL in Europe.
The companies plan to make Zynlonta available following a regulatory decision from the EC in the first quarter of next year.
The latest deal is expected to enhance the presence of Sobi in orphan diseases within haematology.
Sobi CEO Guido Oelkers said: "ADC Therapeutics has an innovative and validated technology platform and is a leader in the evolving field of antibody-drug conjugates.
"We are delighted about this collaboration to bring loncastuximab tesirine to Europe and beyond to serve an unmet need in debilitating orphan diseases in haematology."