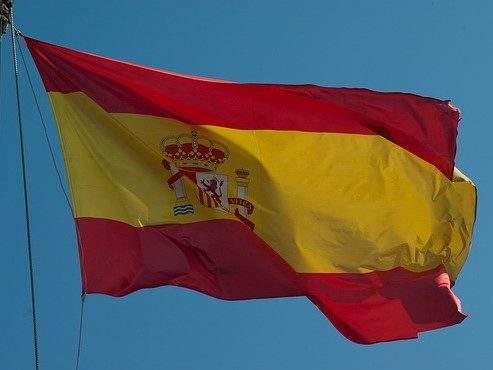 Spain's healthcare regulator the Agency of Medicines and Medical Devices (AEMPS) has published a review of popular pain drug Nolotil (metamizole) following rising complications and deaths associated with the side effects of the medications in British patients.
The regulator's inquiry states that Nolotil should not prescribed for people who are only in the country for a short time, particularly tourists from the UK.
One of the major side effects of Nolotil is agranulocytosis. This causes the brain marrow to not produce enough white blood cells, and can result in fatal blood poisoning. AEMPS particularly identified two groups most at risk of this condition: the elderly and those with supressed immune systems.
According to Spanish newspaper El Pais, AEMPS' note said: "The AEMPS has reviewed the situation in Spain due to recent reports of agranulocytosis filed with the Spanish Pharmaceutical Monitoring System, particularly in patients of British origin.
"While there has been a years-long debate around a greater sensitivity among the population of northern Europe, and certain genetic factors have been studied, available information does not allow us to either rule out or confirm a greater risk for groups with specific ethnic characteristics."
AEMPS continued to say the drug should only be taken for "short-term treatments, seven days at the most" and in cases where it needs to be taken for longer, patients must be monitored, and if this is not possible, such as for tourists, then it should not be prescribed.
This review follows a campaign organised by the families affected and a medical translator based in Valencia called Cristina Garcia del Campo. Campo submitted evidence to AEMPS of 120 cases of mainly British patients she had translated for who had experienced side effects when taking Nolotil.
There have been previous reports, including that by the Internal Medicine Unit of the Costa del Sol Hospital, which observed agranulocytosis due to Nolotil was more common in British patients than Spanish ones.
The authorities have not determined why Northern European patients seem to react more severely to the drug than Spanish and Latin American patients.
In a statement to The Times, the manufacturer of Nolotil Boehringer Ingelheim said that there was no scientific evidence that certain populations were more prone to develop side effects of the drug.
The company also told El Pais: "We are working closely with the AEMPS to provide information about the effectiveness and safety of this drug."
Despite being a very popular pain medication in Spain and Latin America, Nolotil is not licensed for use in the UK, the Republic of Ireland, the US or Sweden, among other countries.