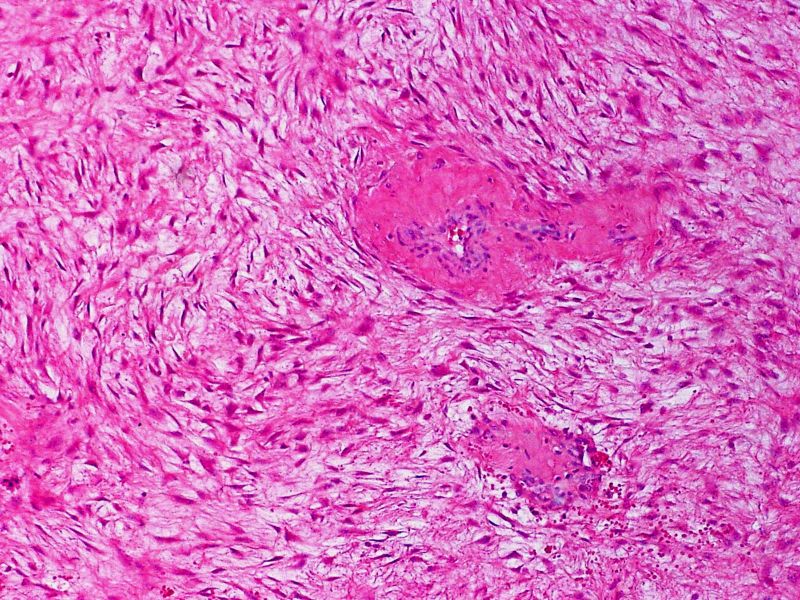 SpringWorks Therapeutics has received breakthrough therapy designation from the US Food and Drug Administration (FDA) for nirogacestat, an oral inhibitor for treating desmoid tumours or deep fibromatosis in adult patients.
The federal agency awarded the designation based on Phase I and Phase II clinical trials of the drug.
Breakthrough therapy designation facilitates the development and regulatory review of medicines for treating serious ailments.
The FDA awarded nirogacestat Orphan Drug Designation in June last year, followed by Fast Track Designation in November.
Nirogacestat is an oral, selective, small-molecule gamma-secretase inhibitor. It is intended to treat patients with progressive, unresectable, recurrent or refractory desmoid tumours or deep fibromatosis.
Currently, the drug is in Phase III clinical development.
Under the Phase I and Phase II clinical trials, nirogacestat was investigated in 24 patients. According to the company, it demonstrated a 100% disease control rate as measured by RECIST criteria.
SpringWorks CEO Saqib Islam said: "We are committed to pursuing the rapid development of nirogacestat given the important need for new therapies for patients with desmoid tumours and are pleased to receive this breakthrough therapy designation.
"We are currently enrolling adult patients in our Phase III DeFi trial and will continue to work closely with the FDA with the goal of bringing nirogacestat to patients as quickly as possible."
Desmoid tumours, also referred to as aggressive fibromatosis or desmoid-type fibromatosis, are disfiguring soft tissue tumours occurring in any part of the body.
However, they generally occur in the upper and lower extremities, abdominal walls, thoracic areas and the head and neck.
It causes severe pain, internal bleeding, limits a range of motion and may turn fatal in rare cases.
Desmoid tumours typically occur in patients in the age group of 15 to 60 years. Around 1,000 to 1,500 new cases are diagnosed every year in the US.
Currently, there are no FDA-approved therapies to treat these non-malignant tumours.