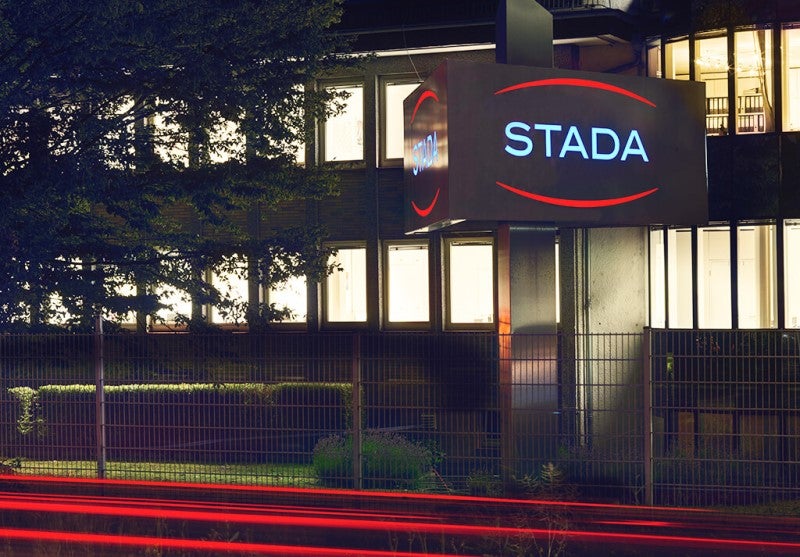 Germany-based STADA has agreed to buy a portfolio of 15 consumer healthcare brands from GlaxoSmithKline (GSK) in European countries, including Germany, France, Poland, Italy, Russia, Spain and Switzerland.
Financial details of the deal have not been disclosed.
The deal is subject to customary conditions and is expected to be completed in the second quarter of this year.
This deal includes branded products such as Coldrex cold remedy, Venoruton venous treatment, Mebucaine sore throat range, Cetebe vitamin C supplements, and Tavegyl allergy range.
These five brands represent just over 50% of the total turnover of the 15 brands.
STADA CEO Peter Goldschmidt said: "As a broad-based European player with a strong presence in multiple markets, STADA is increasingly the Go-to-Partner in generics and consumer health. The brands being acquired, and their geographic presence, are well aligned with STADA's core countries and our organic activities.
"This will enable us to drive additional growth alongside our strong growth in the generics business. Under our ownership, we believe there is an excellent opportunity to revitalize and grow these consumer healthcare brands."
STADA head of Europe Steffen Wagner said: "We are delighted to be bringing 15 brands with strong local heritage, such as Venoruton, Coldrex and Cetebe into the STADA portfolio. This is an ideal transaction for both parties."
Sales of the GSK Consumer Healthcare portfolio being bought by STADA are distributed broadly. Russia, Germany, Poland and Spain each represent over a tenth of the portfolio turnover.
In terms of portfolio sales, the top ten countries include France, Hungary, Italy, Portugal, Serbia and Switzerland.
The proposed deal comes after STADA acquired five OTC skincare brands from GSK last year in addition to Tixylix in Europe and some markets of the Asia-Pacific and Latin America regions.
The five OTC skincare brands acquired from GSK are Ceridal, Eurax, Oilatum, Polytar and Savlon.