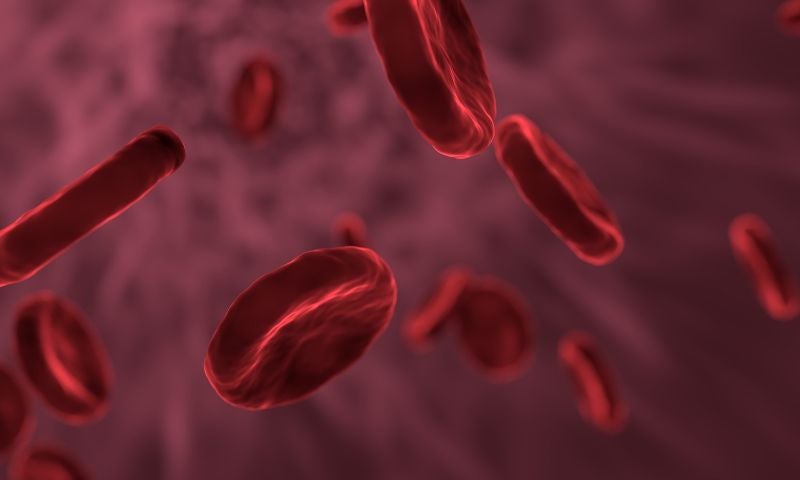 A study led by the University of Sheffield, UK, has demonstrated that a low-cost rheumatoid arthritis drug, methotrexate (MTX), can help to treat patients with blood cancer.
The Royal Hallamshire Hospital and the Universities of Oxford and Cambridge also partnered to conduct the study.
According to findings, methotrexate led to a significant decrease in the symptoms of two blood cancers, polycythemia vera (PV) and essential thrombocythemia (ET).
Each year, nearly 6,000 individuals in the UK are diagnosed with PV or ET, characterised by an excess generation of red blood cells and blood-clotting platelets, respectively.
University of Sheffield researchers noted that existing treatments work to address the elevated blood cell levels but do not offer adequate relief from debilitating symptoms such as itching, fatigue, night sweats, weight loss and headache.
Previous research at the university found that methotrexate inhibits the JAK / STAT signalling pathway.
Abnormal JAK / STAT signalling pathway is the main factor in the development of myeloproliferative neoplasms (MPNs), a group of progressive blood cancers, including ET and PV.
It is also related to various inflammatory processes, including those involved in rheumatoid arthritis.
Laboratory studies reveal that methotrexate works as an inhibitor of the activation of the JAK / STAT pathway, as well as in cells with the mutated gene that leads to MPNs, at low doses.
In the latest study, the team analysed hospital records of PV and ET patients who were on methotrexate for other diseases. They observed lower symptom scores in patients suffering from rheumatoid arthritis in comparison to those not taking the drug.
University of Sheffield biomedical science department researcher Dr Martin Zeidler said: "While we still need to undertake a clinical trial to validate these findings, our results are very encouraging and suggest that a simple drug that has been used for nearly 40 years to treat arthritis can provide significant relief to blood cancer sufferers.
"Given the very low cost of MTX, this research could offer effective therapy on a budget accessible to healthcare systems throughout the world, marking a potentially substantial clinical and health economic benefit."
The British Journal of Haematology has published the study findings.