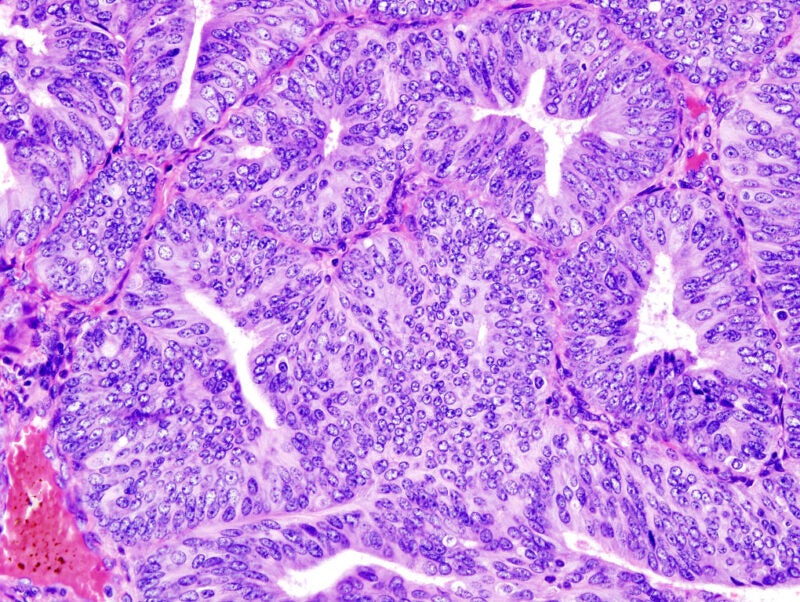 Eisai has reported that its therapy Lenvima (lenvatinib mesylate) obtained approval in Taiwan to treat advanced endometrial carcinoma patients along with Merck's (MSD) Keytruda (pembrolizumab).
An orally available inhibitor of multiple receptor tyrosine kinase, Lenvima hinders the kinase activities of vascular endothelial growth factor (VEGF) receptors.
The combination therapy is intended to treat endometrial carcinoma patients whose disease advanced following previous systemic therapy in any setting and have not undergone radiation or curative surgery.
The latest approval is based on data from the open-label, multicentre, randomised, active-controlled Phase III Study 309/KEYNOTE-775 trial of Lenvima in combination with Keytruda in 827 subjects.
Findings from the trial showed that the combination therapy showed statistically significant improvements in overall survival (OS) and progression-free survival (PFS).
Treatment with Lenvima plus Keytruda lowered the mortality and disease progression or mortality risk by 38% and 44%, respectively, versus chemotherapy.
In the combination treatment arm, the objective response rate (ORR) was 32% as against 15% in those who received chemotherapy alone.
Hypothyroidism, hypertension, fatigue, diarrhoea and musculoskeletal ailments were the most common adverse reactions reported in subjects who received Lenvima plus Keytruda in the trial.
Earlier, the combination therapy obtained approval under an accelerated approval process in the country to treat advanced endometrial carcinoma that is not microsatellite instability-high (MSI-H) or mismatch repair deficient (dMMR).
In these patients, the treatment is intended for use in those who have had disease progression after receiving systemic therapy and have not received curative surgery or radiation.
This prior approval was based on results from the Study 111/KEYNOTE-146 trial.
Eisai and Merck signed a strategic partnership in March 2018 to jointly develop and commercialise lenvatinib both as a monotherapy and along with pembrolizumab.