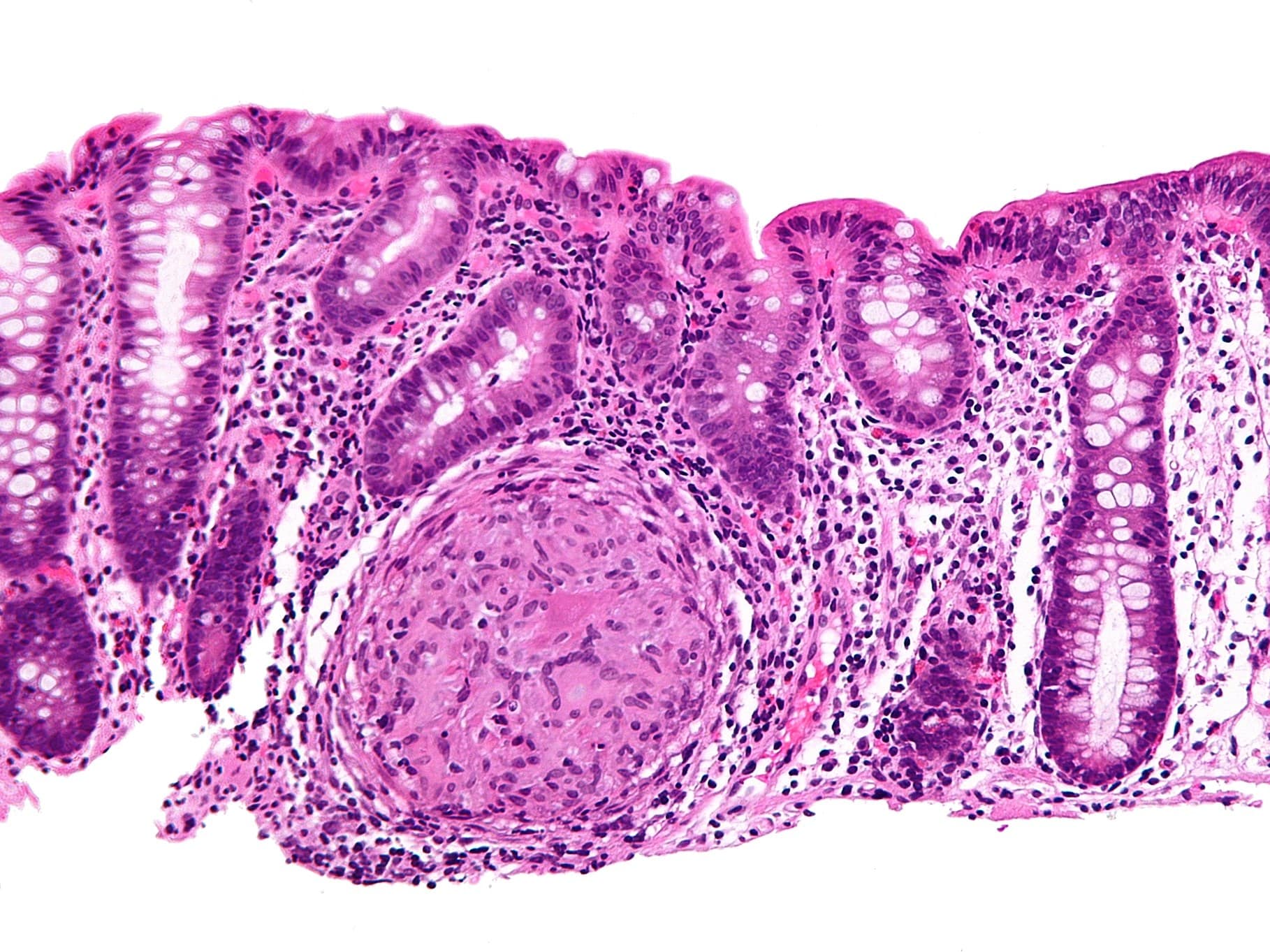 At the European Crohn's and Colitis Organization (ECCO) congress in Vienna, Austria, Takeda announced the subcutaneous (SC) formulation of Entyvio (vedolizumab) met its primary endpoint in Crohn's Disease.
In the Phase III VISIBLE 2 trial, the primary endpoint was clinical remission at week 52; 48% of the Entyvio group met this endpoint, compared to 34.3% of the placebo group. SC Entyvio was administered at week six and then every two weeks up to week 50; it was preceded by two doses of the intravenous (IV) formulation of Entyvio.
The IV formulation of this humanized monoclonal antibody has marketing authorisation in more than 60 countries and is specifically for patients with an inadequate response with, lost response to, or intolerance to corticosteroids, immunomodulators or a tumor necrosis factor-alpha (TNFα)-antagonist.
Honorary member of ECCO and Katholieke Universiteit Leuven Chronic Diseases and Metabolism department head Séverine Vermeire said: "The VISIBLE 2 study showed that the investigational SC formulation of vedolizumab helped patients with moderately to severely active Crohn's disease achieve clinical remission at week 52, after first responding to induction therapy with IV vedolizumab.
"These results suggest that the investigational SC formulation of gut-selective vedolizumab can provide a new treatment modality for patients who might prefer a therapy that can be self-administered outside of the hospital setting."
University of California , San Diego, Inflammatory Bowel Disease Centre director William Sandborn added: "These data indicate that the investigational subcutaneous formulation of vedolizumab seems to have a similar safety profile to the intravenous formulation.
"If approved, subcutaneous vedolizumab, together with the intravenous formulation, could provide more choice to patients in how they receive their therapy, helping to meet their individual needs and preferences."
The IV formulation of Entyvio has been associated with infusion-related reactions, which can be severe and cause an anaphylactic reaction.
Takeda also presented the results from its secondary endpoints at the ECCO congress, including clinical response rate; 52% of the Entyvio group achieved this at week 52, compared to 44.8% of placebo group. Although there is a higher response rate, the difference is not statistically significant.
In addition, the Japanese pharma company performed analysis of certain patient sub-groups included in the trial. VISIBLE 2 studied the use of SC Entyvio during maintenance therapy of either corticosteroids, immunomodulators or TNFα-antagonist.
In patients who received corticosteroid treatment at baseline, 45.3% of patients who achieved corticosteroid-free clinical remission rate at week 52, compared to 18.2% in the placebo group.
The Phase III trial also studied patients who were naïve to treatment with TNFα therapy; 48.6% of the Entyvio group reached clinical remission at week 52, compared to 42.9% of the placebo arm.