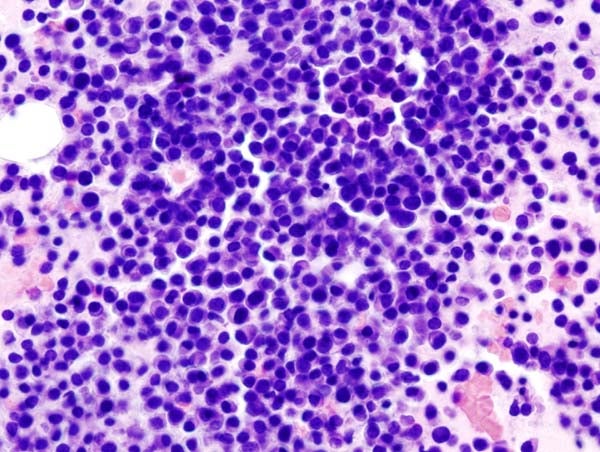 Takeda has announced that Ninlaro (ixazomib) has met its primary endpoint of progression-free survival (PFS) in the Phase III TOURMALINE-MM4 trial.
In this trial Ninlaro was being studied alone as a first-line maintenance therapy versus placebo in multiple myeloma patients not treated with a stem cell transplantation and who had achieved at least a partial response to either six or 12 months of initial therapy.
The TOURMALINE-MM4 trial studies the concept of switch maintenance, which introduces new medicines not included in the initial treatment induction setting.
The results of this study will presented at an upcoming medical meeting.
Ninlaro is a first-in-class oral proteasome inhibitor, which has been approved in the US since 2015 in combination with lenalidomide and dexamethasone in multiple myeloma patients who had received at least one prior therapy.
Takeda oncology therapeutic area unit head Phil Rowlands said: "We are very encouraged by the results of the TOURMALINE-MM4 trial and continue our forward momentum in developing maintenance options for multiple myeloma patients.
"Importantly, this is the third positive Phase III readout from the TOURMALINE clinical trial program."
In July 2018, Takeda announced positive results for Ninlaro as a maintenance therapy in patients with multiple myeloma who responded to high-dose therapy (HDT) and an autologous stem cell transplant. For this indication, Ninlaro met the primary endpoint of PFS in the TOURMALINE-MM3 study.
Other ongoing studies in Ninlaro's TOURMALINE clinical development programme for multiple myeloma focus on combining the drug with lenalidomide and dexamethasone in relapsed or refractory multiple myeloma and separately in newly diagnosed multiple myeloma.
Takeda is primarily focusing on the multiple myeloma promise of Ninlaro as the drug failed to meet one of two primary endpoints of the Phase III TOURMALINE-AL1 trial, which studied the systemic light-chain amyloidosis patient population
Rowlands commented: "This study demonstrated our dedication to this rare and traditionally difficult-to-enroll patient population and we thank the patients and investigators for their engagement and participation.
"We remain optimistic about NINLARO and continue to investigate NINLARO in patient populations across the continuum of multiple myeloma care."