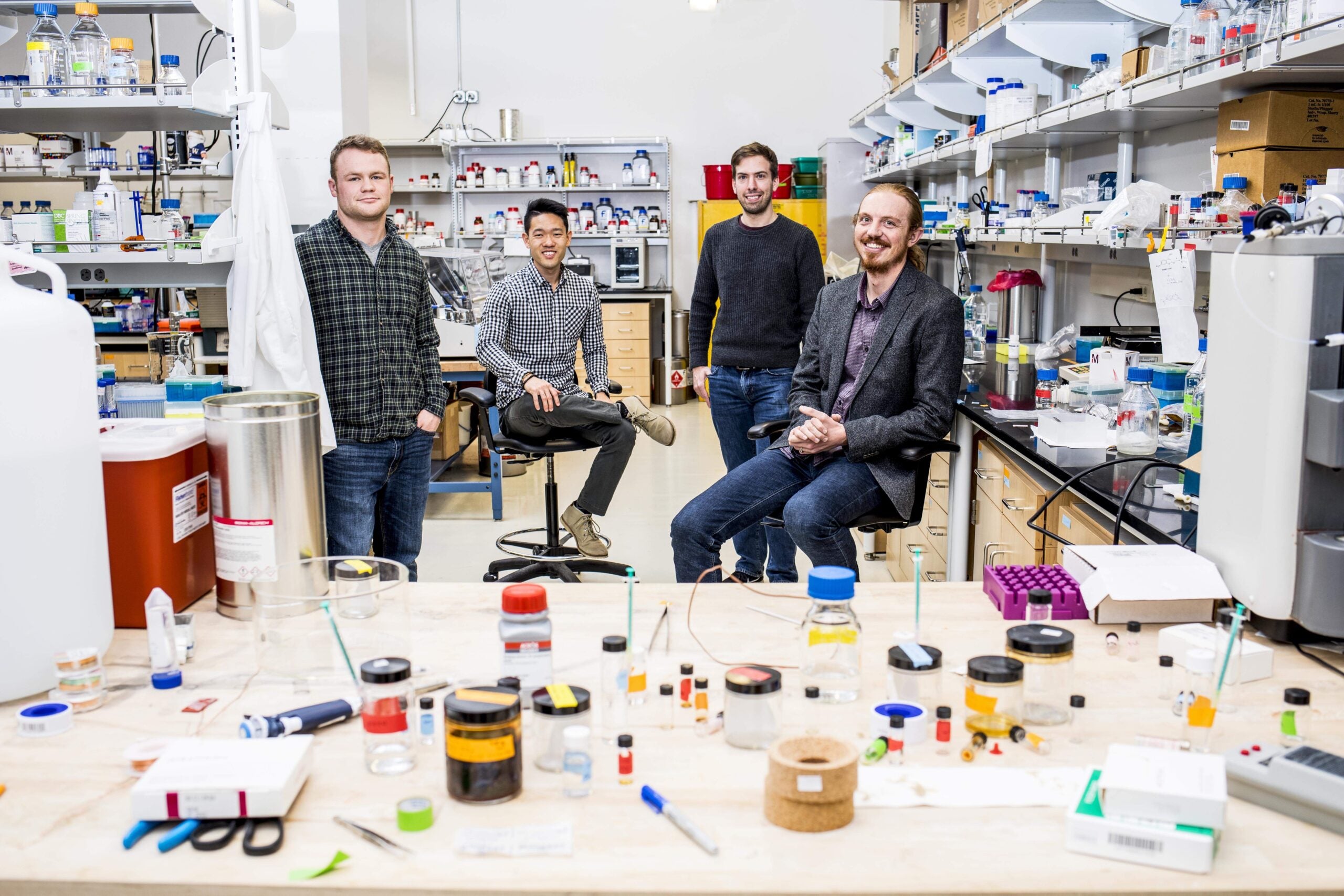 Researchers from the University of Washington have announced they are able to program biomaterials to target treatments to specific areas of the body using Boolean logic.
The breakthrough combines a biomaterial – a substance that has been engineered to interact with biological systems for a medical purpose – and 'logic gates' – a simple mathematical principle underpinning basic programming commands in computing.
Through this combination, it is possible for a drug to keep hold of a potentially toxic cargo until it reaches the site of treatment – be it a tumour, diseased organ or infection – instead of also impacting on healthy tissue, as is currently the case with most therapeutics.
In a paper published today in the journal Nature Chemistry, scientists explained that environmental triggers (such as the presence of an enzyme) can be programmed to cause the dissolution of the hydrogel package that carries the treatment. Crucially, these environmental triggers can be switched out easily in the synthesis process, allowing researchers to create many different packages that open up in response to unique combinations of environmental cues.
"These hydrogels can be programmed to perform complex computations based on inputs provided exclusively by their local environment," said UW chemical engineering assistant professor Cole DeForest, who led the team responsible for the project. "Such advanced logic-based operations are unprecedented, and should yield exciting new directions in precision medicine."
Deforest and his team built these hydrogel gates using simple principles of Boolean logic. In computers, Boolean logic uses inputs and outputs such as 'YES' 'AND' or 'OR' to determine an action. It receives two incoming electric currents, compares them, and sends on a new, outgoing electric current depending on what it finds.
Using 'AND' 'OR' inputs, the hydrogel package can be programmed to varying environmental cues – for example light 'AND' an enzyme – and then release its cargo only when both these conditions are met.
The key to the team's innovation lies in the way the hydrogels were synthesised. When researchers assembled the polymer network that comprises the biomaterial, they incorporated chemical 'cross-link' gates that are designed to open and release the hydrogel's contents in response to user-specified cues – much like how the locked gates in a fence will only 'respond' or open with a specific set of keys.
The implications for the breakthrough are wide-ranging. DeForest and his team plan to pursue even more complex gates and engineer hydrogels to ferry a variety of therapeutics – such as pharmaceutical products, special cells or signalling molecules – for purposes including drug delivery or even 3D tissue engineering for transplantation into patients.
"Our hope is that, by applying Boolean principles to hydrogel design, we can create a class of truly smart therapeutic delivery systems and tissue engineering tools with ever-greater specificity for organs, tissues or even disease states such as tumour environments," said DeForest. "Using these design principles, the only limits could be our imagination."