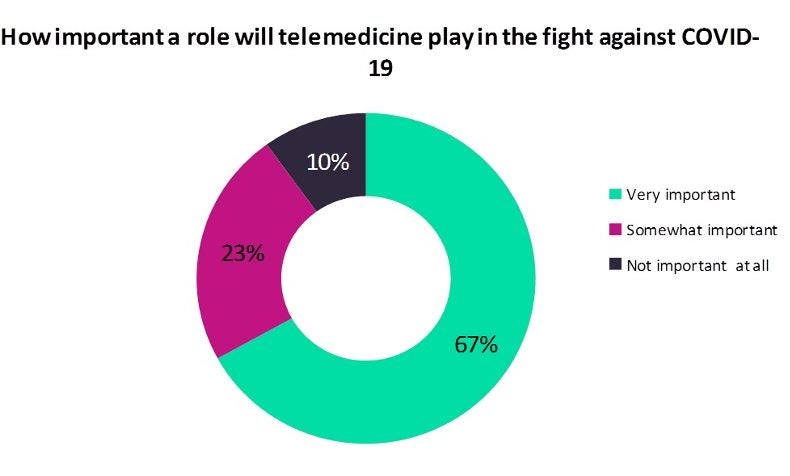 The COVID-19 pandemic has showcased how telemedicine can help in limiting exposure to the virus and curbing the disease spread. Verdict has conducted a poll to assess how important a role telemedicine will play in fighting the COVID-19 pandemic.
Analysis of the poll results shows that telemedicine will play a very important role in the fight against COVID-19, with a majority 67% of the respondents having opined that way.
While 23% of the poll respondents felt that telemedicine will play a somewhat important role, a minority 10% voted that it will not play an important role at all.
The analysis is based on 853 responses received between 06 April and 20 April.
Telemedicine's role in fighting COVID-19 outbreak
Telemedicine involves providing remote virtual healthcare services by healthcare providers from different locations. Despite the advantages, telemedicine has not been adopted widely.
The COVID-19 outbreak, however, has brought telemedicine to the forefront as governments urge the general public to use approved telemedicine facilities to seek treatment for mild symptoms instead of going to a hospital and risking exposure.
Patients who are self or home-isolated, patients with mild symptoms, and discharged patients are utilising the technology to remotely communicate with healthcare providers to receive treatment. This, in turn, reduces the pressure on emergency rooms and clinics enabling them to attend to more serious cases.
Telemedicine also helps in providing routine care to patients with underlying chronic conditions who are at high risk if they contract the virus. Further, healthcare providers who have been quarantined can provide treatment advice to patients remotely without the risk of infecting others.
Free Report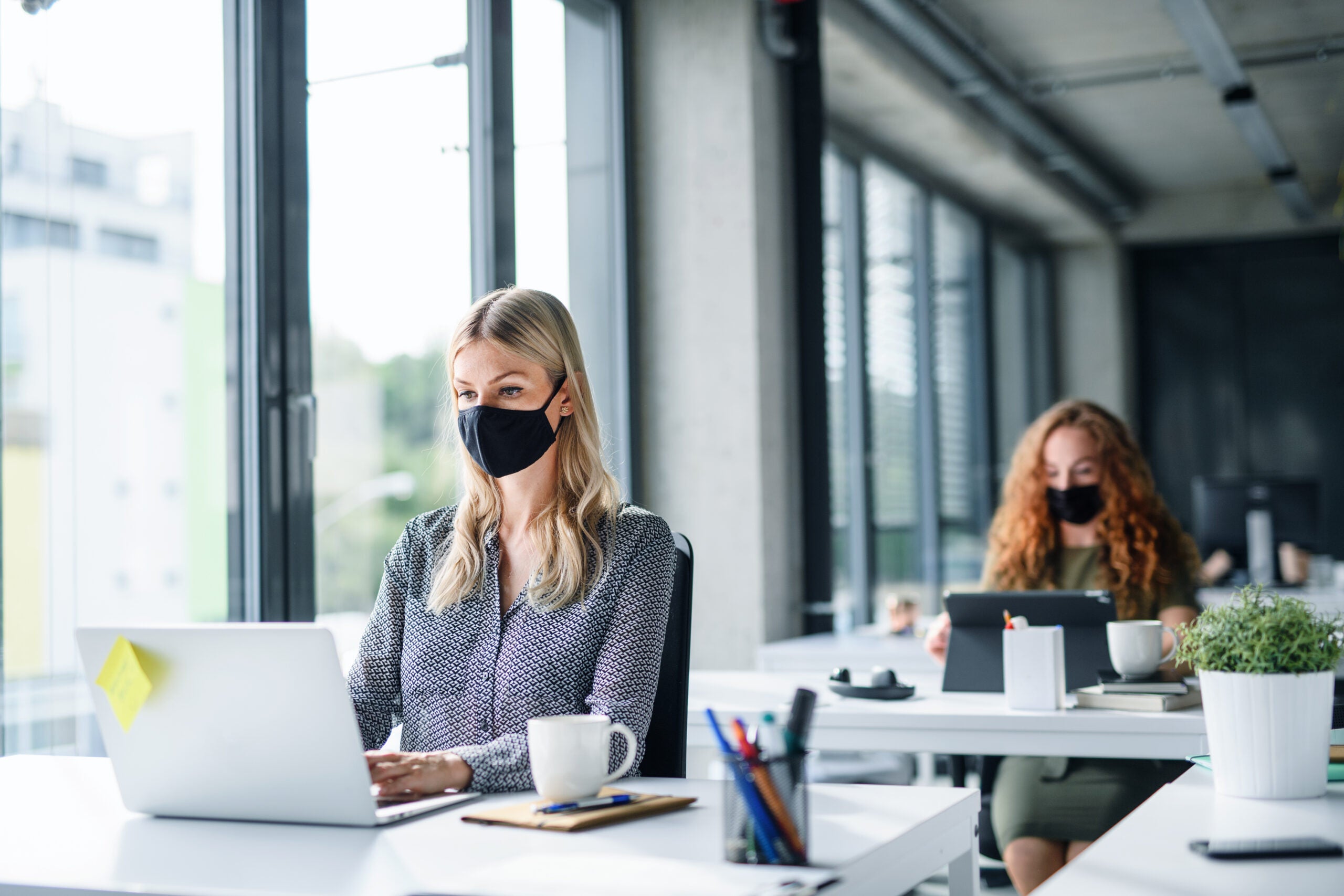 Navigate your business through the 'new normal'
COVID-19 continues to dominate headlines the world over. It has already affected our lives forever. The way we work, shop, eat, seek medical advice, and socialize will all be different in the future. Quite how different remains to be seen, but all industries must plan for multiple eventualities.
Faced with an explosion of conflicting information on how to plan and implement successful recovery strategies, decision-makers are in dire need of a single, reliable source of intelligence. 
GlobalData's COVID-19 Executive Briefing gives you access to unparalleled data and insights to successfully navigate the uncertain road to recovery across the world's largest industries. Understand every aspect of this disruptive theme by delving into:
 COVID-19 infection update, with statistics on the spread, testing by country, as well as the latest data on vaccines and therapeutic developments

 
Economic impact overview, covering stock market indices, GDP, unemployment rates, policy responses & GlobalData's economic recovery scorecards

 

Sector developments, with access to sector insight summaries, cross-sector indices and the leaders and laggards in each industry vertical

 
Whatever your company's imminent strategic plans, the long-lasting impact of COVID-19 must not be overlooked. Find out how to futureproof your business operations – download our report today.
by GlobalData