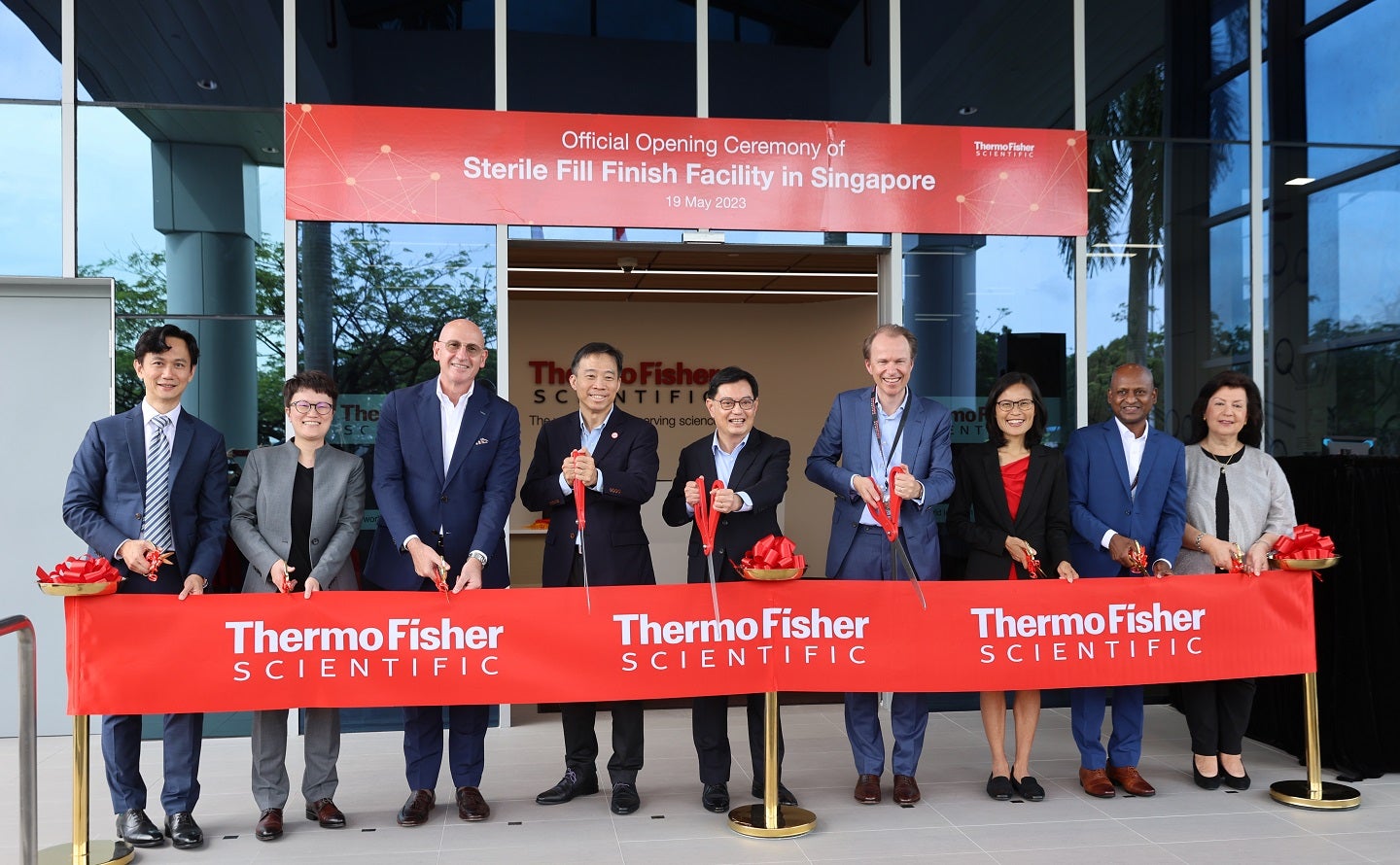 Thermo Fisher Scientific has expanded its sterile manufacturing and research capabilities in the Asia-Pacific region with the opening of a new sterile drug facility in Singapore.
The new good manufacturing practices facility was established with support from the Singapore Economic Development Board.
It comes with quick vaccine fill-finish capabilities and offers end-to-end pharmaceutical development and manufacturing services.
The company stated that the new manufacturing facility represents a significant milestone and investment in pandemic preparedness for the country.
The facility includes a high-speed automated aseptic fill-finish line for small and large molecules.
Thermo Fisher Scientific's chief operating officer and executive vice-president Michel Lagarde stated: "We are committed to serving as a reliable partner to the Asia-Pacific region and the world.
"This new site is an important extension of Thermo Fisher's robust sterile fill-finish global network.
"With this expansion we are strategically prepared, more than ever, to respond to our customers' needs by supporting the accelerated delivery of critical vaccines and medicines to patients."
This new facility complements the bioprocess design centre and customer experience centre, the two operational lab facilities of Thermo Fisher with the latest life science, analytical, and bioprocessing technologies.
The customer experience centre offers more than 250 products in fields including chromatography and mass spectrometry, genetic analysis and sequencing, cell therapy and molecular biology.
The bioprocess design centre offers expertise in bioprocessing and process scale-up.
EDB chairman Png Cheong Boon stated: "Thermo Fisher Scientific's fill-finish manufacturing facility will enable end-to-end vaccine manufacturing to be carried out in Singapore.
"This will strengthen our vaccine supply chain resilience and enhance future pandemic preparedness for our region."