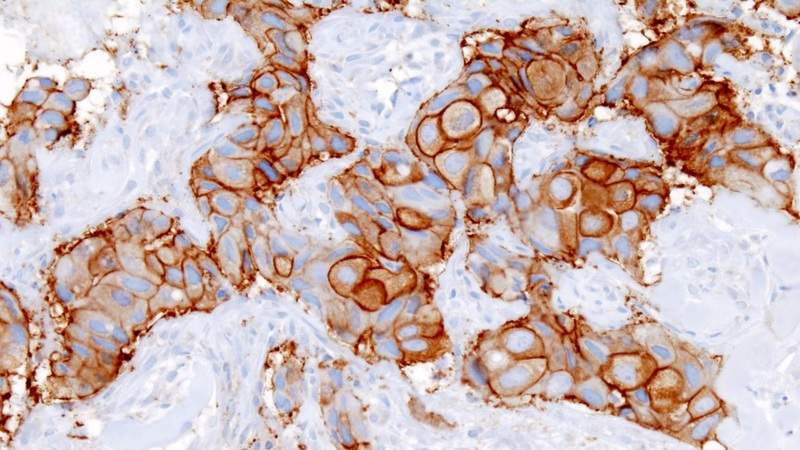 A new study by The Institute of Cancer Research, London, has revealed that use of triple therapy, rather than single therapy, can enhance treatment effectiveness and prevent advanced breast cancer relapse.
Conducted in collaboration with US-based Puma Biotechnology in breast cancer cells and mice, the study involved combining targeted neratinib and everolimus therapies with conventional hormone therapy.
Everolimus is designed to target a molecular pathway associated with regulation of cell growth and multiplication, while neratinib acts on HER2 and HER3 receptors.
It was observed that the combination blocks the cancer's escape routes that usually enable the tumour cells to evolve and stop responding to treatment by developing resistance.
Additionally, the combination was found to be effective against cells that were already resistant to hormone therapy. The triple therapy also led to fewer side-effects in mice.
Institute of Cancer Research staff scientist and the study leader Lesley-Ann Martin said: "Our study found that a triple combination of two targeted drugs and hormone therapy is better at halting the growth of breast cancer cells and tumours than any of the treatments individually.
"Overcoming cancer's ability to evolve and adapt to treatment is the single biggest challenge we face if we are to defeat the disease."
"Crucially, it seems to stop breast cancers from switching to different growth strategies to evade the effects of treatment, by cutting off all their available escape routes."
The triple therapy shrunk tumours in mice by 80%, compared with approximately 30% for monotherapy or 70% in case of combination treatment with two drugs.
When only everolimus and hormone therapy were used, cancers were found to switch to the breast cancer receptors HER2 or HER3, to grow.
Upon using a combination of these two therapies and neratinib, the researchers could stop the cancer cells from gaining resistance. The three-way combination is also said to have minimised the number of receptors used by cancer cells to grow.
ICR chief executive Paul Workman said: "Overcoming cancer's ability to evolve and adapt to treatment is the single biggest challenge we face if we are to defeat the disease."