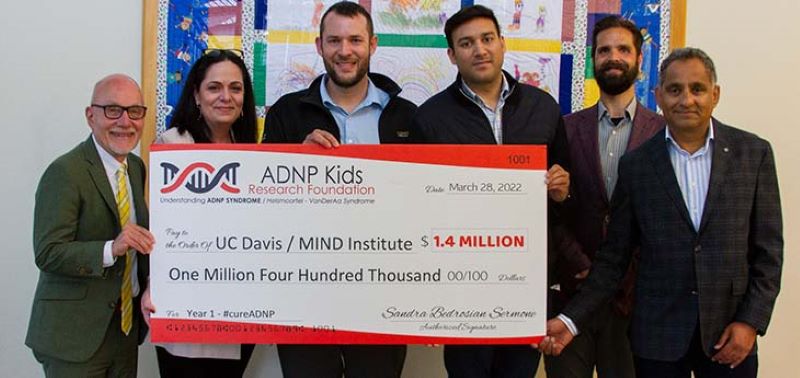 Scientists at the UC Davis MIND Institute, in the US, are set to commence a research programme to develop transformative gene therapies for activity dependent neuroprotective protein (ADNP) syndrome.
The three-year, $4m programme is financed through a collaboration between the ADNP Kids Research Foundation, and Simba Global, a textile company. 
ADNP syndrome is a rare genetic ailment that causes delays in development and can impact parts of the body such as the brain, gastrointestinal system, and heart, among others.
It is caused by a mutation or variation in the ADNP gene that affects brain development, connectivity, and function. 
The impacts of the condition can be intense and may comprise speech delays, poor muscle tone, and sensory processing difficulties. 
The interventional genetics team of the institute, which involves specialists in mouse models for therapy development and in gene therapy, including the usage of the CRISPR gene-editing tool, will be part of the study.
This programme will have two major segments.
In the initial phase, the team will leverage stem cell technology for developing a human ADNP model in Petri dishes.
By assessing cognitive skills, sleep changes, and gait abnormalities, the researchers will also characterise mice with ADNP mutations.
The team will then perform a profound molecular characterisation of the mice cells.
The second portion of the research is to analyse treatments for ADNP.
To expedite the development, the scientists will work on three separate therapies at the same time.
The treatments include a standard gene therapy, an antisense oligonucleotide (ASO), and a therapy being developed using the CRISPR tool.
Delivered using a virus, the standard gene therapy has obtained approval from the Food and Drug Administration (FDA) for spinal-muscular atrophy. 
The ASO attaches to the messenger ribonucleic acid (mRNA) for modulating gene expression.
The therapies will be analysed in mice and the cells concurrently, allowing them to move forward rapidly.
Cell & Gene Therapy coverage on Pharmaceutical Technology is supported by Cytiva.
Editorial content is independently produced and follows the highest standards of journalistic integrity. Topic sponsors are not involved in the creation of editorial content.