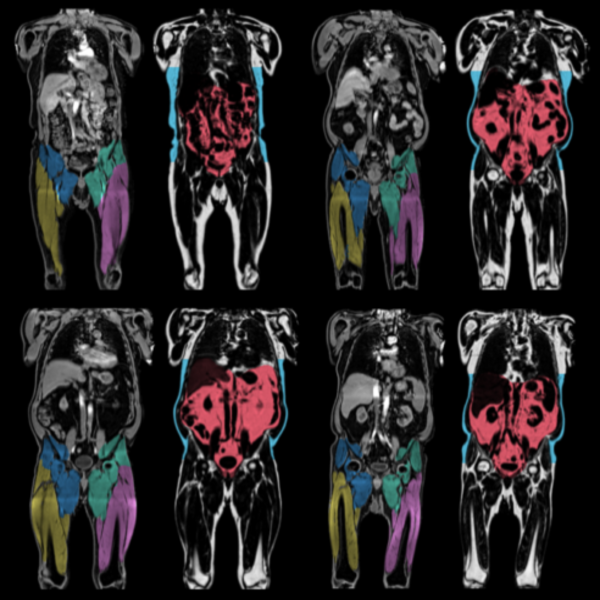 Health resource UK Biobank has announced unlimited access to body composition images from 6,000 of its participants for medical research under a global health study.
Swedish firm Advanced MR Analytics (AMRA) has created these images by converting a whole body MRI scan into accurate, 3D-volumetric fat and muscle measurements.
The data can be used by scientists and researchers to carry out studies associated with prevention, diagnosis and treatment of diseases.
Launched in 2016 by UK Biobank, the health-imaging study aims to scan the brain, heart, bones, carotid arteries and body composition of 100,000 subjects.
By providing extensive datasets from the study, UK Biobank intends to support clinical trials and generate new biomarkers that would enable scientists to tackle various disorders.
"Once the entire database is available, it will be one of the world's most powerful resources for medical research."
AMRA CEO Tommy Johansson said: "As the largest imaging study of its kind and one of the most comprehensive, I'm looking forward to watching and learning how this initial data set, and the many scheduled to follow, will be used to help support clinical trials, improve treatments, and ultimately prevent disease."
The data from the initial 6,000 MRI scans has already facilitated demonstration of a link between body composition and coronary heart disease, type 2 diabetes, sarcopenia and healthcare burden related to visceral obesity.
UK Biobank chief scientist Cathie Sudlow said: "We're also pleased to announce that UK Biobank has just scanned our 20,000th volunteer and we're on track to scan the final 100,000th participant by 2024.
"Once the entire database is available, it will be one of the world's most powerful resources for medical research."