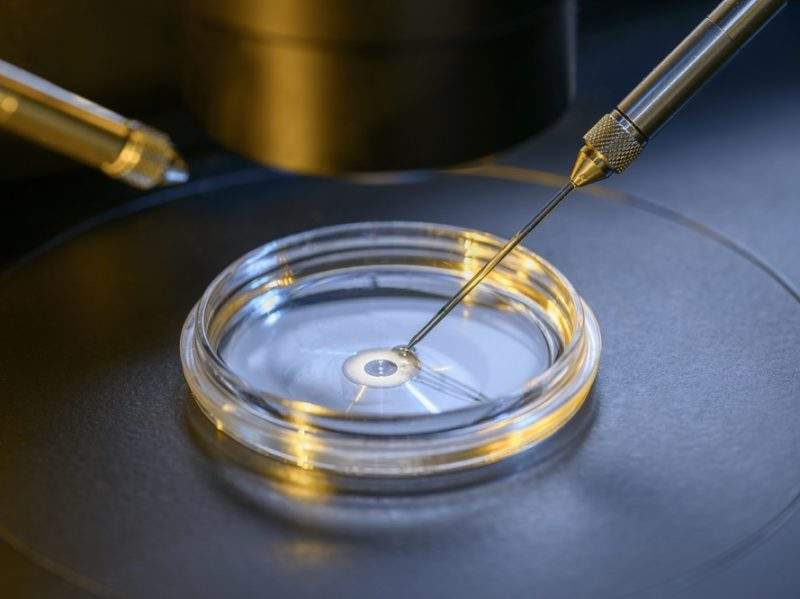 The UK's fertility regulator the Human Fertilisation and Embryology Authority's (HFEA) updated code of practice mandates that fertility clinics inform IVF patients if the expensive add-on treatments they are being offered have been not proven to be effective.
The guidelines also sought to establish 'centres to provide information about the effectiveness of treatment add-ons'.
This move by the regulator occurs in the context of an increasing number of clinics charging patients for experimental add-on procedures that have not been tested in clinical trials or have been shown to make no difference. As a result of a survey the regulator concluded that these add-ons mean IVF can cost patients more than HFEA's benchmark of £3,000 to £5,000 for a single cycle.
HFEA chairwoman Sally Cheshire said: "Clinics tell us it's due to patient pressure. We're saying clinics need to be robust and ethical in what they offer, particularly if they're asking patients to pay for those treatments.
"We know that some patients are being asked to pay double or triple that, or even £20,000 for a cycle, and there isn't anything particularly different as far as we're concerned. There's no effective evidence that these treatments work, and some of them may even be potentially harmful for some patients, which clearly isn't ethical."
HFEA has created a traffic light designation for add-on treatments offered in the UK. None of the ten most common add-ons were backed by enough sufficient robust evidence that they improved pregnancy or birth rates from randomised controlled trials to be classified as green.
Assisted hatching, intrauterine culture and reproductive immunology tests were classified as red, which HFEA defines as no evidence that the add-on improves pregnancy or birth rates. Assistant hatching, which costs between £400 and £500, has not been recommended by the UK's National Institute for Clinical Excellence on the basis that 'it has not been shown to improve pregnancy rates' and further research needs to be conducted regarding the effect on birth rates and the consequences for children born as a result of this treatment.
Artificial egg activation with calcium ionophore, elective freeze all cycles, embryo glue, endometrial scratching and time-lapse imaging were classified as amber. Different variants of pre-implantation genetic screening was classified as red and amber.
Amber is for add-ons where there is a growing body of evidence with promising results, but where further research is required to produce sufficiently robust evidence.
However, earlier in July, endometrial scratching was found to make no difference to the chances of a live birth in a recent study by the researchers at the University of Auckland.
The HFEA code of practice will come into effect in October following approval by the Secretary of State for Health and Social Care, Jeremy Hunt.