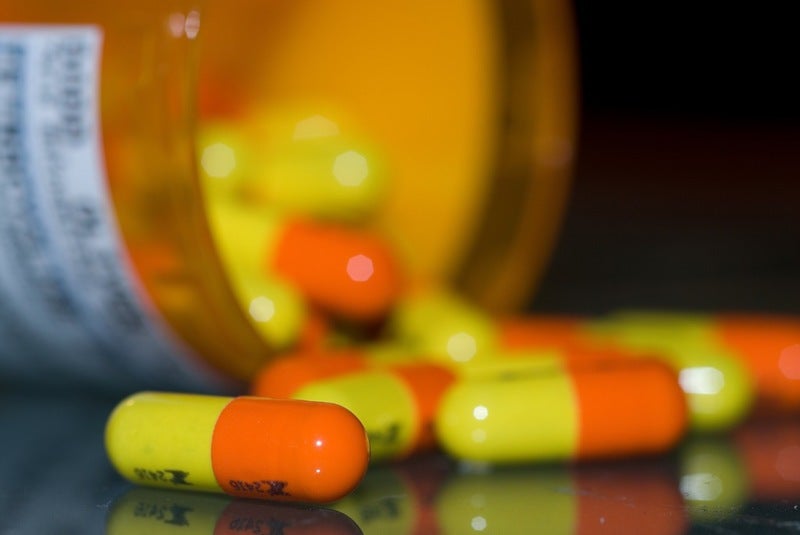 The UK Government has set out a plan to fight antimicrobial resistance (AMR) in the country by 2040, with an aim to cut down antibiotics use by 15% over the next five years.
AMR is an emerging threat across all countries, requiring urgent measures to contain and control it. The resistance is also creating new generation of superbugs, which cannot be targeted with existing medicines.
Currently, AMR infections are estimated to be responsible for 700,000 deaths per year globally. If left unchecked, they could result in ten million deaths and nearly $100tn burden on healthcare costs by 2050.
To address the scale of AMR within the UK, the government has laid down five and 20-year strategies to mitigate the need for antimicrobials, optimise their use and invest in innovation, supply and access.
In addition to 15% decrease in antibiotics use by 2024, the five-year strategy calls for 10% reduction in the number of specific drug-resistant infections by 2025.
Health Secretary Matt Hancock will unveil the 20-year strategy at the World Economic Forum at Davos in Switzerland.
"Antimicrobial resistance is as big a danger to humanity as climate change or warfare. That's why we need an urgent global response."
According to the BBC, at the forum, Hancock will say: "Imagine a world without antibiotics. Where treatable infections become untreatable, where routine surgery like a hip operation becomes too risky to carry out, and where every wound is potentially life-threatening.
"Antimicrobial resistance is as big a danger to humanity as climate change or warfare. That's why we need an urgent global response."
Prime Minister Theresa May agreed that the increase in antibiotic resistance is a threat that the country cannot ignore. May highlighted the need to fight the spread of drug-resistant infections before routine operations and minor illnesses become life-threatening.
The UK is planning to develop real time patient level data, enabling clinicians to optimise treatment for serious infections based on infection, treatment and resistance histories.
Furthermore, NHS England and the National Institute for Health and Care Excellence (Nice) will test a new payment model that will incentivise companies to develop new antimicrobials and alternative therapies.
Under this model, companies will be paid based on how valuable the medicines are to the NHS, instead of the volumes sold.
Additional reporting by Allie Nawrat: 
The Association of British Pharmaceutical Industry Chief Executive Mike Thompson said: "We have been working closely with the Government for the last two years and pharmaceutical companies are ready and waiting to start testing a new model to support antibiotics R&D in 2019.
"The UK has shown international leadership in raising the profile of this global health threat and today reinforces its commitment to finding solutions to the issues which have hampered the development of new medicines for so long."
BioIndustry Assocation CEO Steve Bates said: "It's great to see the UK government and NHS committed to exploring a new payment model for antibiotics in our market. The UK took a lead in putting Anti Microbial Resistance (AMR) on the global agenda and it's really good to see it taking a first mover advantage on innovative pricing and reimbursement for AMR.
"Ensuring these incentives work for innovative small biotech companies and their investors is vital as we continue to see established players divesting from this area.
"Since the UK market is only 3% of the global drugs market and AMR drugs are developed for a global market, the biggest value of this UK move will be its continued political leadership to inspire other countries to develop reimbursement mechanisms for drug developers in AMR suitable for their own health systems."
AMR has been listed as one of the World Health Organisation's top ten threats to global health for 2019.