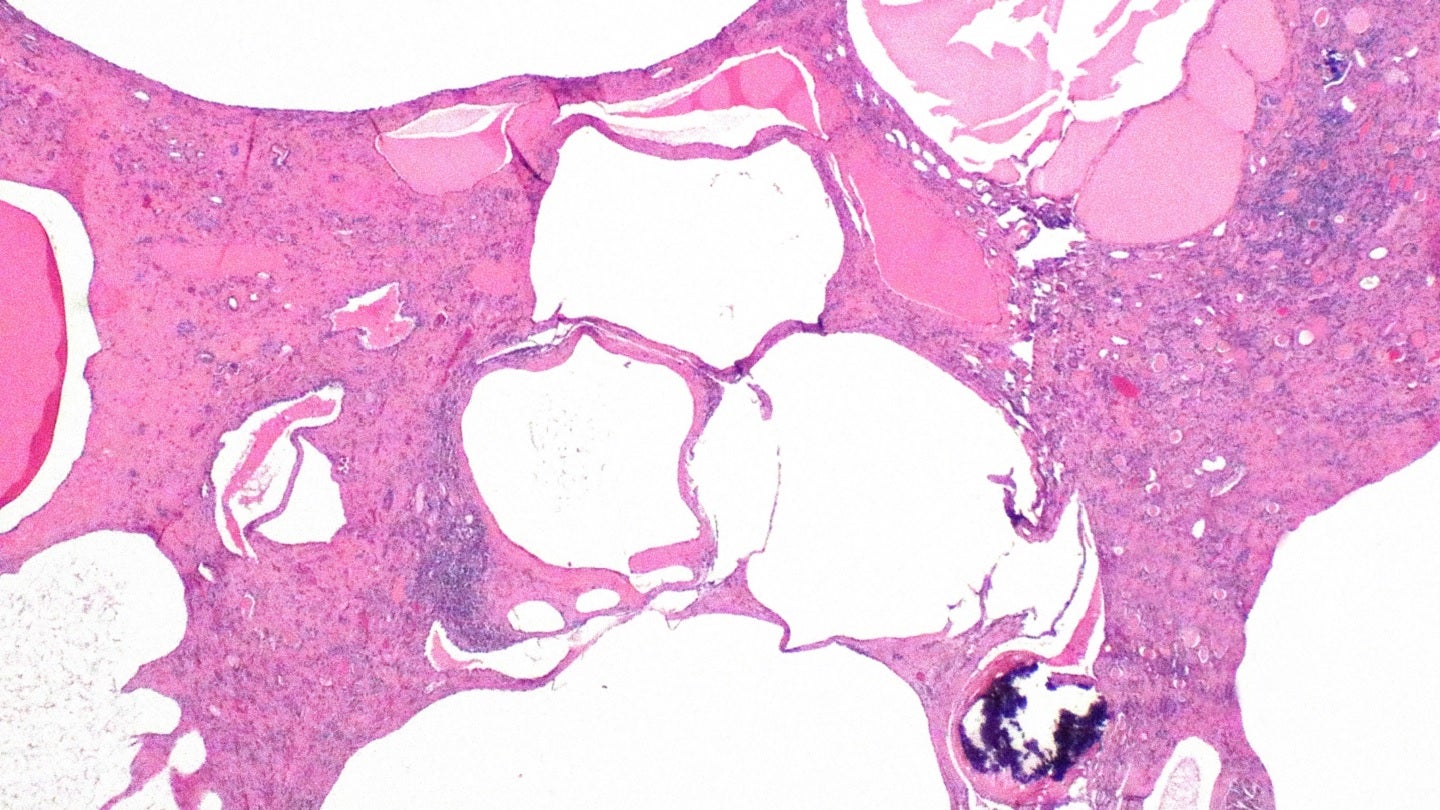 The US Food and Drug Administration (FDA) has granted orphan drug designation (ODD) to XORTX Therapeutics' oxypurinol to treat autosomal dominant polycystic kidney disease (ADPKD) patients.
The ODD comes after XORTX submitted an application to the FDA along with a comprehensive package including an analysis of ADPKD patients and descriptions of those expected to benefit from the therapy.
The FDA ODD office determined that aberrant purine metabolism and high levels of uric acid suggest an injury mechanism in ADPKD patients and that treatment with XORLO may slow the progression of this injury.
The company noted that the ODD from the FDA is not an approval for the use of XORLO, a formulation of oxypurinol. It does, however, represent an important milestone in the discoveries made by the company, and a new process to slow the progression of kidney disease in ADPDK.
XORTX Therapeutics CEO Dr Allen Davidoff stated: "Orphan drug designation represents a major milestone for the company in pursuit of marketing approval for XORLO, our proprietary formulation of oxypurinol, and the XRx-008 programme for ADPKD.
"This designation was a significant and critical milestone for all of the staff and management at the company.
"Further, our potential partners indicated that it was a critical requirement underpinning their ongoing consideration of the XORLO programme.
"We look forward to our upcoming meeting with the FDA on 1 May 2023 to discuss our planned Phase III clinical programme for XORLO."
Oxypurinol, a xanthine oxidase inhibitor, has key pharmacologic characteristics that are ideal for administration in ADPKD patients.